DAH Theatre is an independent, professional, contemporary theatre troupe and artistic collective that uses modern theatre techniques to create engaging art and initiate positive social change, both locally and globally. DAH Theatre uses methods of devised theatre, while its productions develop on the crossroads between theatre, dance, and visual arts. Starting with a problem or a theme, continuing through research and elaborate rehearsal process, DAH Theatre productions are the result of a long-term creative process. DAH Theatre develops highly artistic plays with the vision of nurturing a non-violent and tolerant society.
As a Theatre Research Center, DAH seeks to provide training opportunities for directors, actors, and other artists in all segments of theatre-making. DAH Theatre Research Center incites continual exchange of knowledge, experience, and ideas between artists and participants from different theatrical and national traditions through various projects, festivals, workshops, and meetings. The Center especially focuses on the education of younger generations, helping them to discover their expression in contemporary theatre and other artistic forms.
"In today's world, we can oppose destruction and violence with the creation of meaning."
Through dedicated teamwork, we create bold dramatic art to provoke, inspire, and incite personal and social transformation.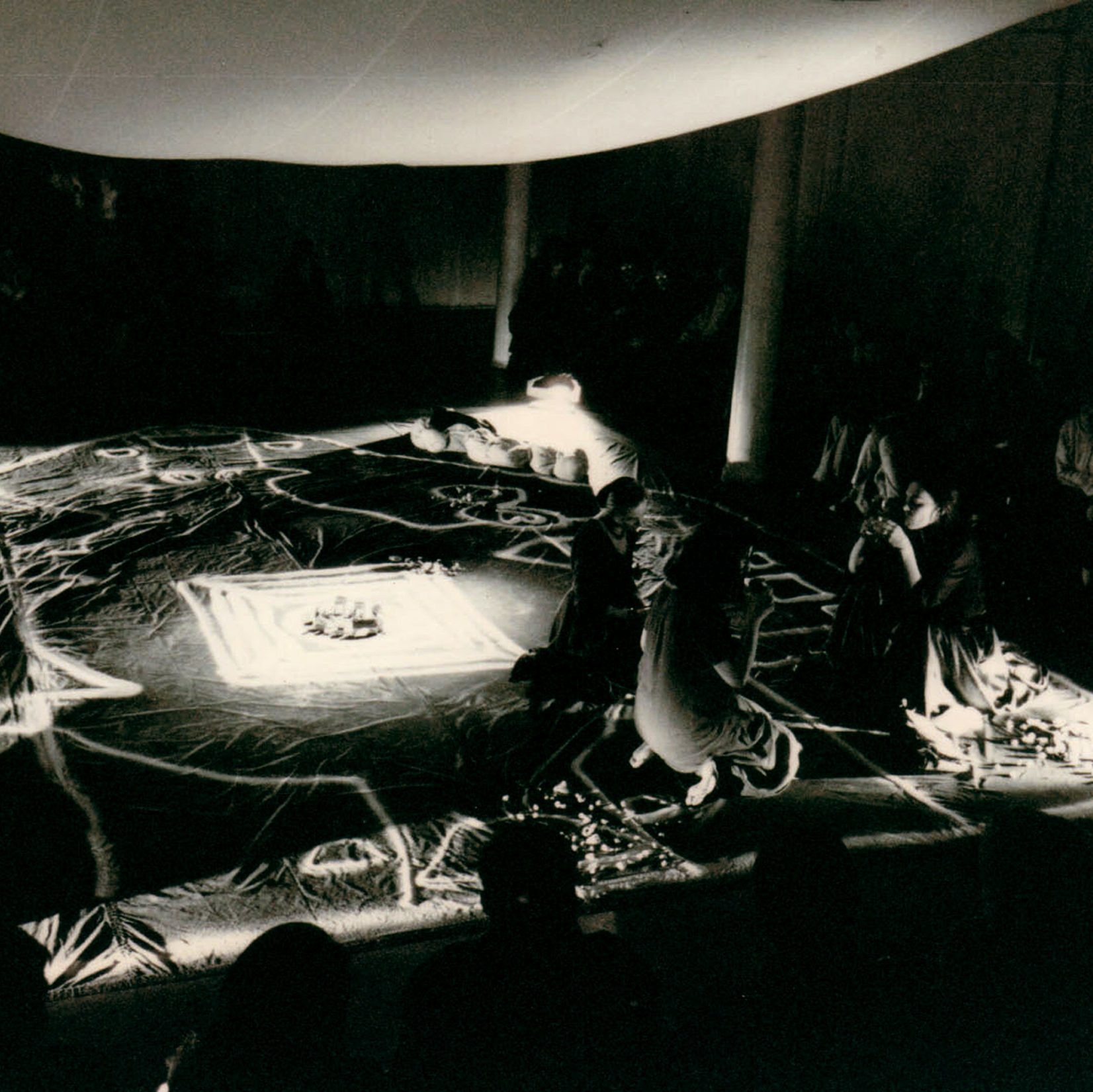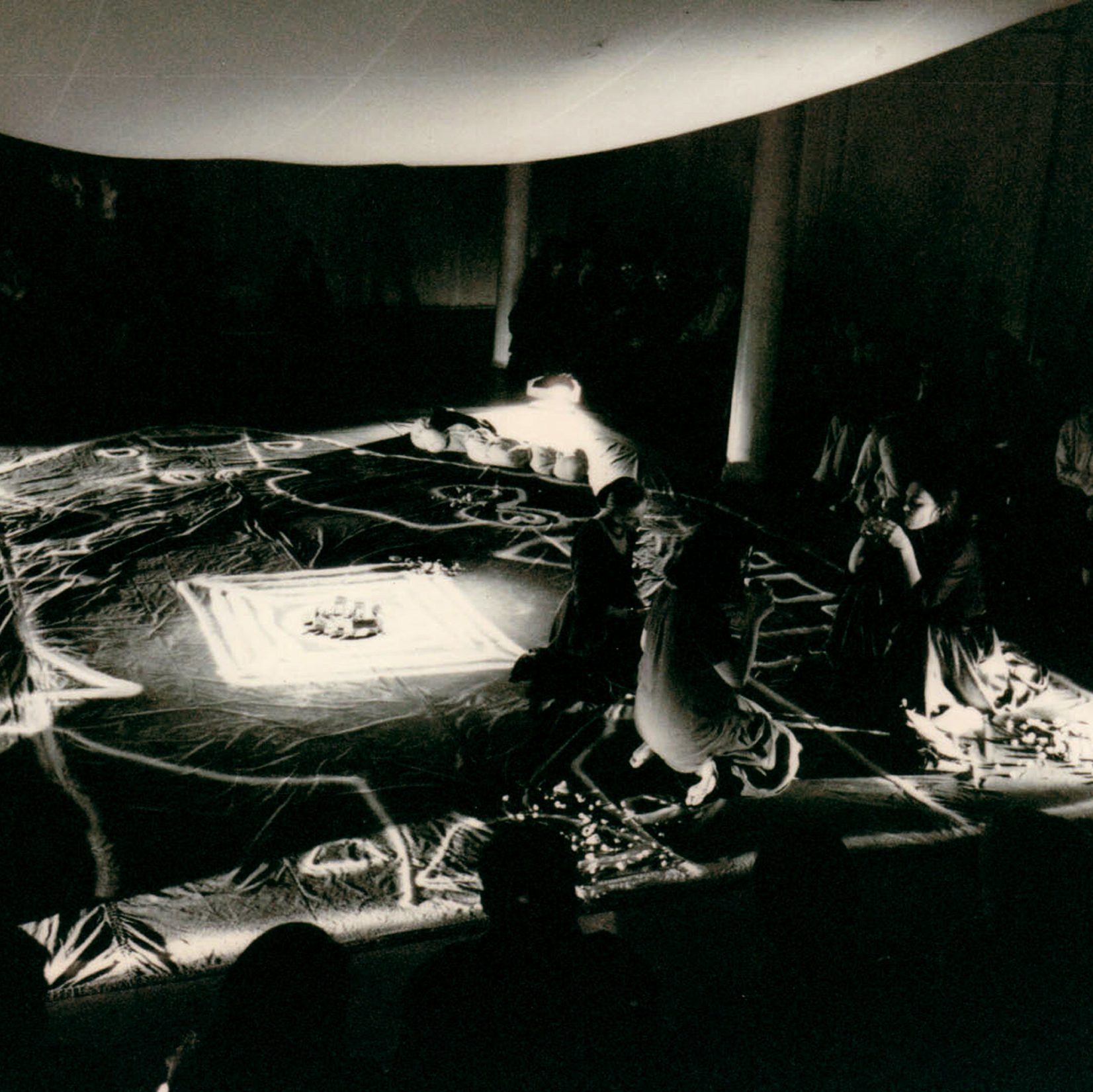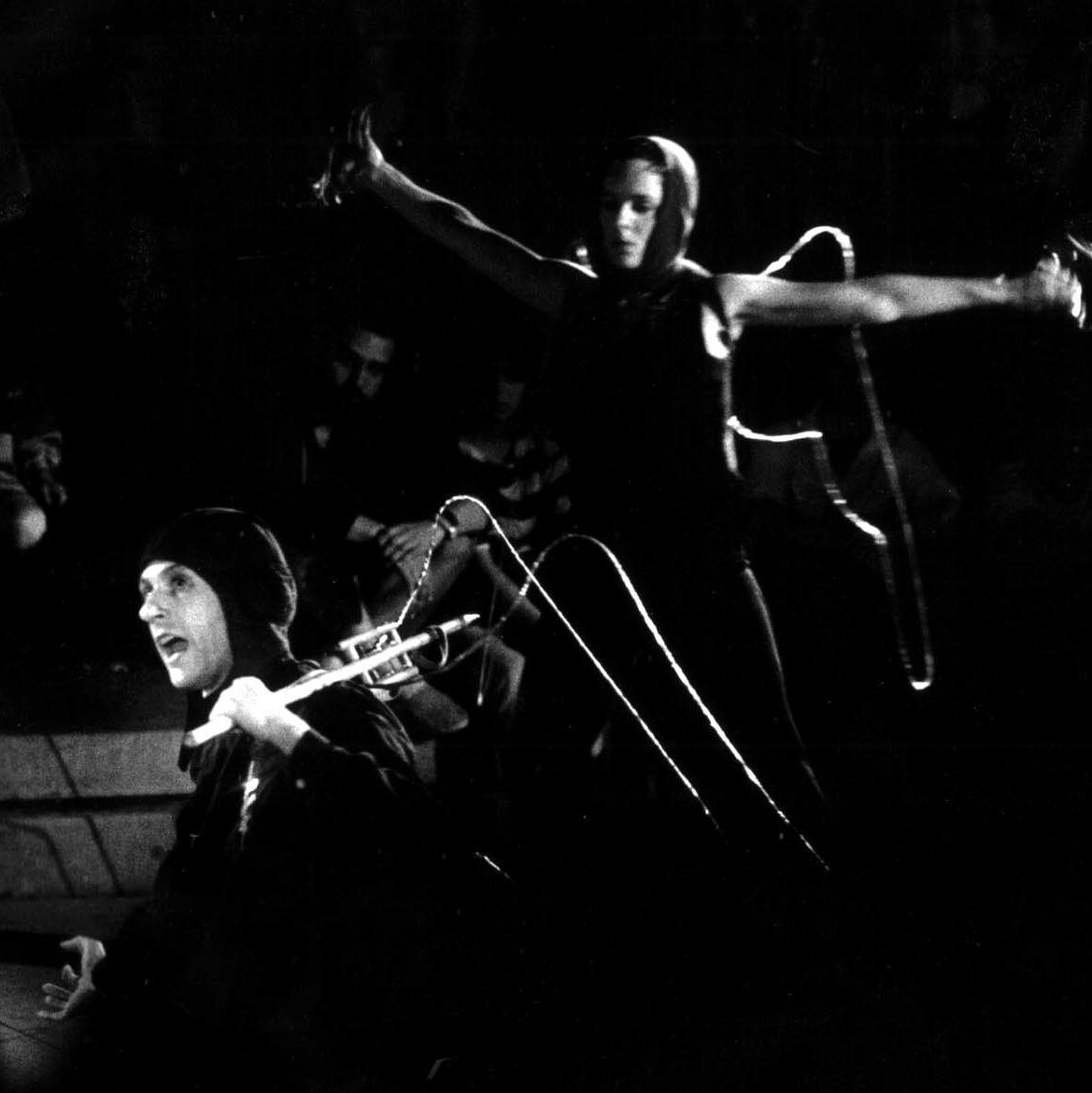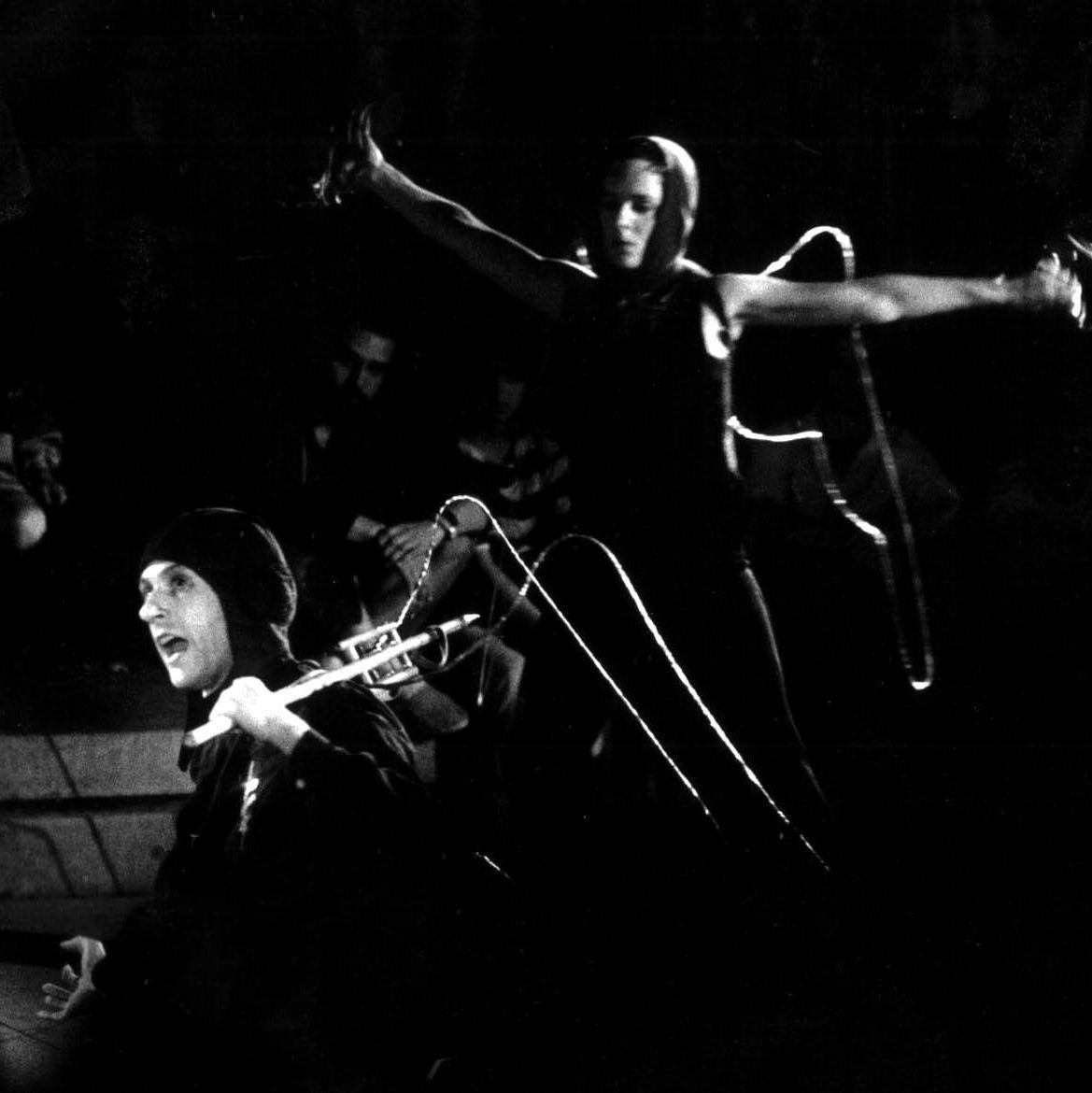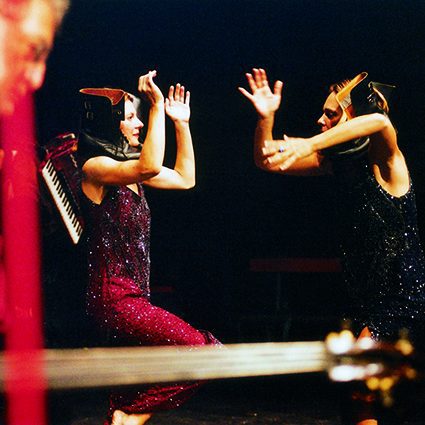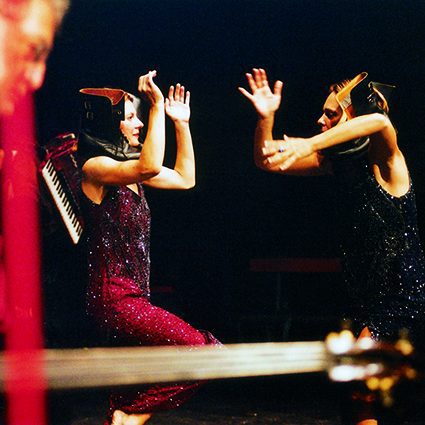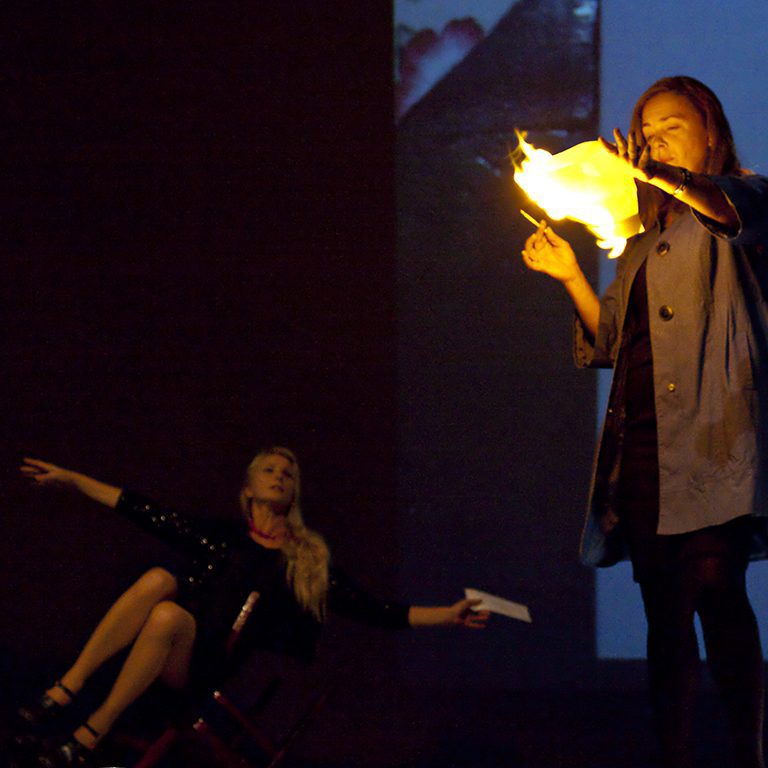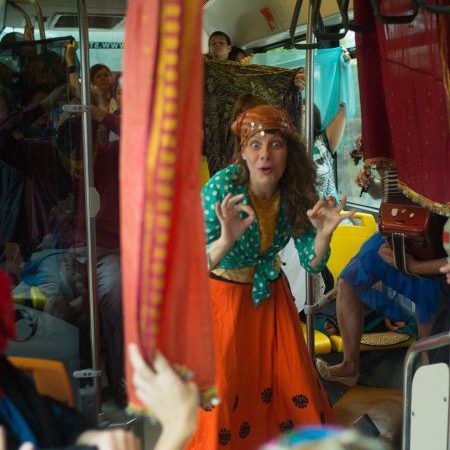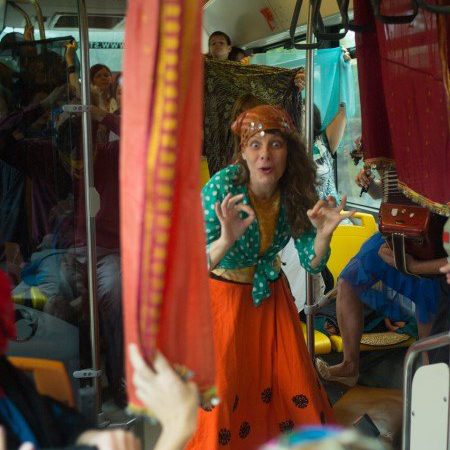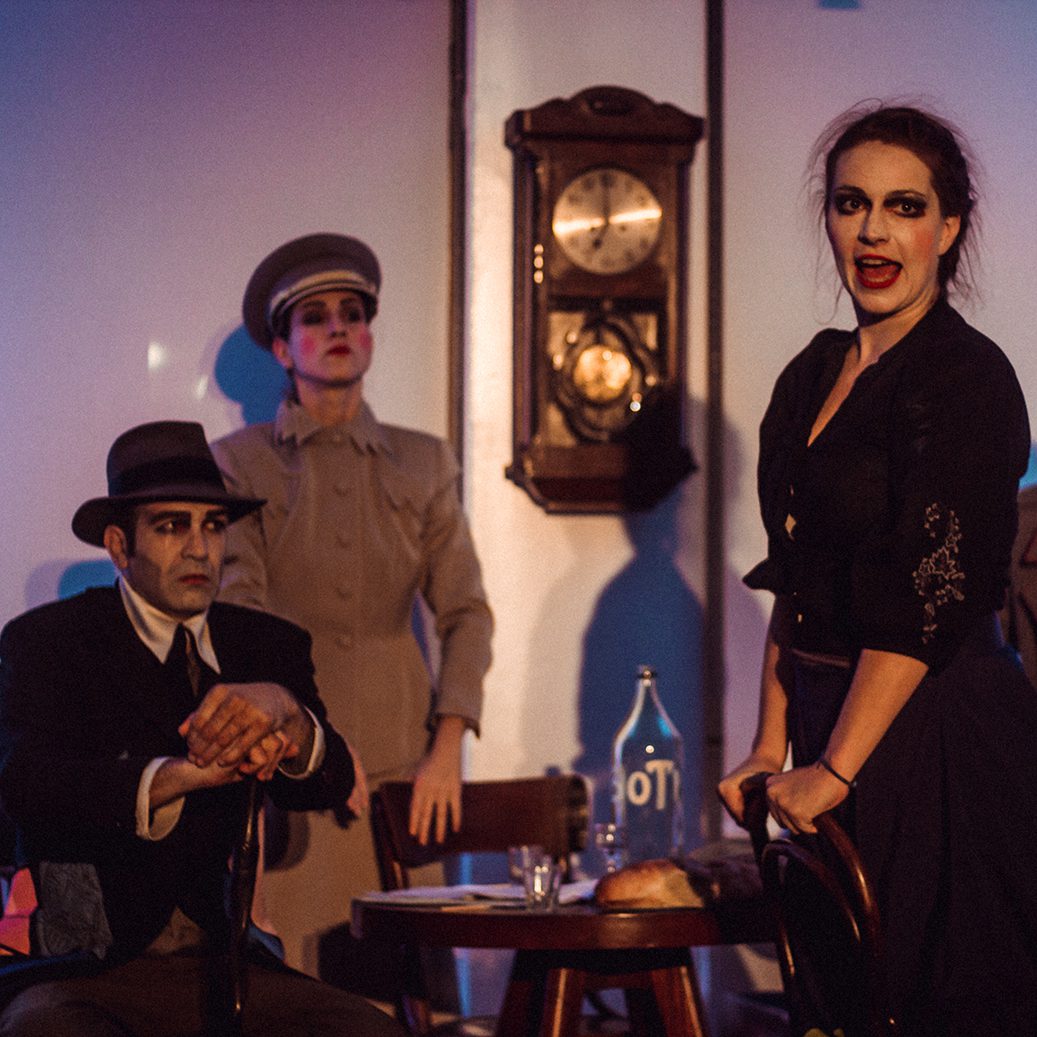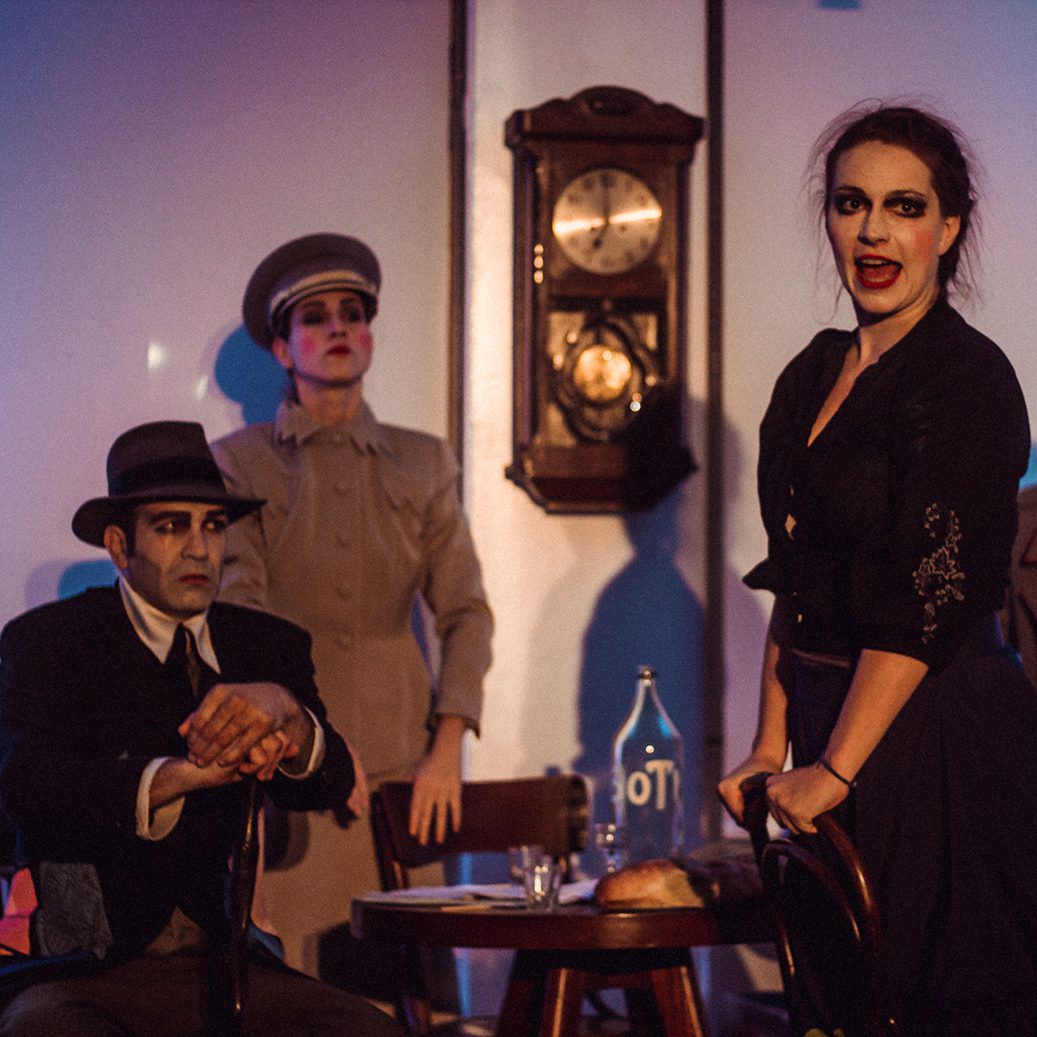 "DAH THEATER IS ONE OF THE MOST SUCCESSFUL AND INNOVATIVE THEATRICAL TROUPES IN MODERN HISTORY. WHAT MAKES DAH SO SPECIAL? THEIR PASSION AND IMAGINATION GOES FAR BEYOND PURE PERFORMANCE."
Dennis Barnett, Coe College, USA (DAH Theatre: A Sourcebook)
"I WITNESSED THEIR PLAYS WHICH CELEBRATE LIFE. i'M THINKING OF BRAVERY, DIGNITY, PERSERVERANCE, ARTISTIC FINESSE, AND DARK MATTER THAT CROSSES THe BORDERS OF ART.(…) THEY WERE AND ARE STILL BUTTERFLIES. LIKE A MYSTERY, I WATCH HOW THEY DREAM, HOW, FLUTTERING OUT THE WINDOW, THEY FLY STRAIGHT INTO HISTORY."
Eugenio Barba, director of ODIN Theater (DAH Theatre: A Sourcebook)
"It is clear from seeing the work and the process that created it that DAH's theatre is as much about personal transformation as it is about community transition. Social change is possible when we can change ourselves".
David J. Diamond, La MaMa Umbria (DAH Theatre: A Sourcebook)
"DAH THEATER IS ONE OF THE MOST ATTRACTIVE AND INFLUENTIAL CONTEMPORARY TROUPES IN THE BALKANS."
Vesela Warner (DAH Theatre: A Sourcebook)

DAH THEATRE RESEARCH CENTER
DAH Theatre Research Center is a public forum for artists, cultural managers, experts, different social organizations and initiatives, as well as the audiences of all ages, both globally and locally.
Through mutual cooperation and joint projects with guests from across the region and exchanging experiences between generations through teamwork, we create a modern educational center for contemporary art and management. The Center provides opportunities for practical work and project development that focus on current social issues and create real change.
The Center is a meeting place that offers support in solving the problems of a society in transition to our participants and the public in general.
DAH Theatar Research Center is active in several associations and theater networks:
Assitej – Center for drama in education and art – ITI [International Theatrical Institute] – The independent cultural scene in Serbia – Theatre Without Borders – The Magdalena Project – International Network of Women in Theatre – EURORESO – International association for science and education – IMPACT (platform for art, culture, and conflict transformation)