DAH THEATAR HAS FOSTERED INTERNATIONAL COLLABORATION SINCE ITS FOUNDATION.
TROJAN WOMEN – REPLICA 2023-2024
Artpolis – Art and Community Center in cooperation with DAH Theatre from Belgrade, Serbia will jointly create a theatre performance with artists from Kosovo and Serbia. The co production is the part of the project Culture for Change: Towards better relations between Serbia and Kosovo through Art and Youth Activism. Partners in the project supported by the European Union are Helsinki Committee for Human Rights from Belgrade and Artpolis from Prishtine.
ARTISTIC CARAVAN – EU IS HERE 2021
Within EUROPE DAYS IN SERBIA the EU Delegation in Serbia and DAH Theater connect artists and citizens from Europe with citizens in Belgrade, Novi Sad, Nis, Subotica, Vrsac, Pirot, Valjevo, Uzice, Negotin, Kragujevac and Krusevac. DAH Theatre coordinates and realizes an ARTISTIC CARAVAN which in a creative way opens the door for interaction with artists in Austria, Belgium, Denmark, France, Germany, Italy, Ireland, The Netherlands, Romania.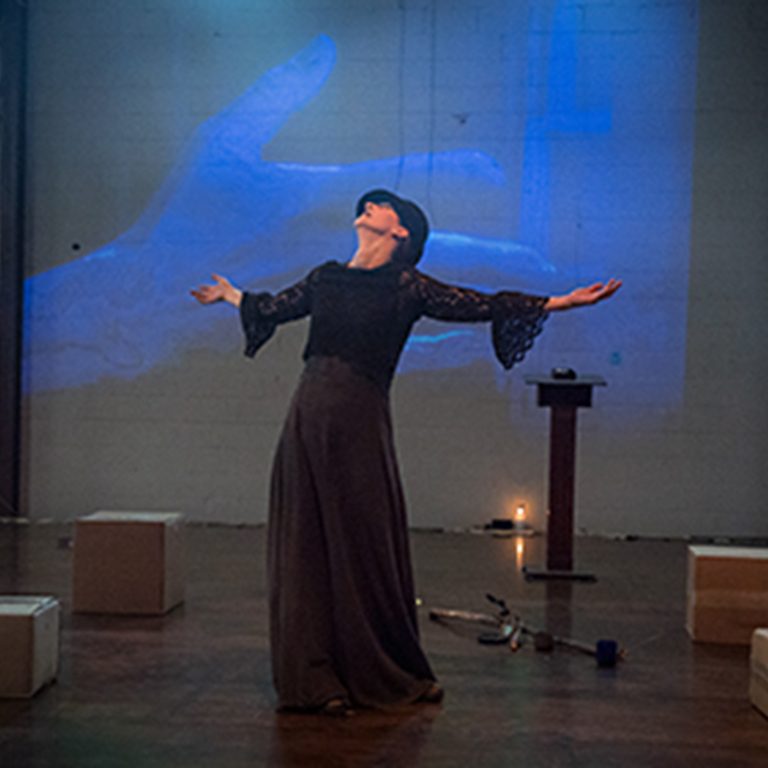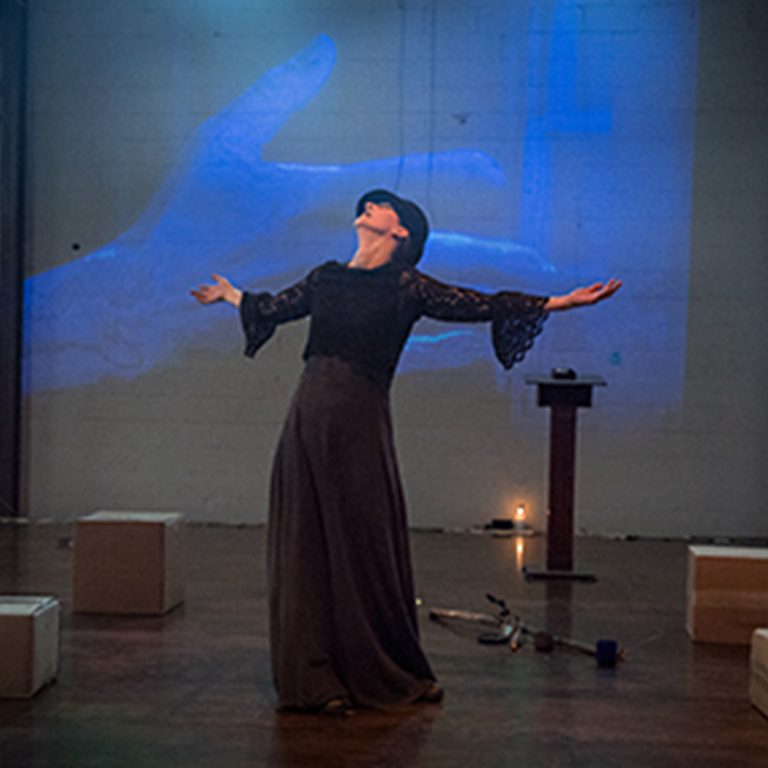 SMALL ACTS OF APOCALYPSE 2010/2011
Collaboration between Dijana Milošević and Kathy Randels, Art Spot Productions (New Orleans, USA) to research the topic "how to intervene at the scene of an accident", called Small Acts of Apocalypse.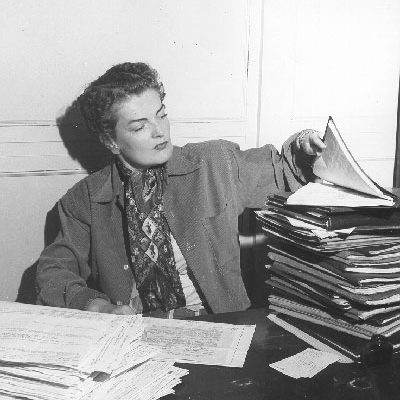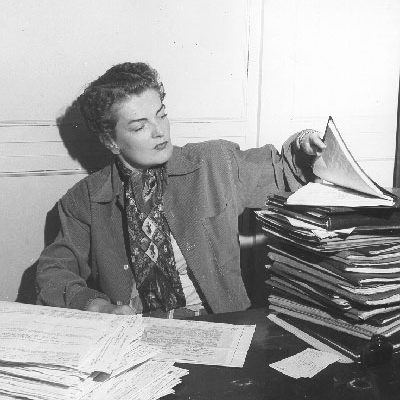 Collaboration between New Dramatists ,from New York City and the DAH Theater Research Center.

Dah Theater took part in this project initiated by New Dramatists – a house for artists and playwrights from New York. It is a project of exchange of playwrights from the USA, Hungary, the Czech Republic and Serbia. The partners are the National Theater in Budapest, the International Theater Institute in Prague and the DAH Theater in Belgrade.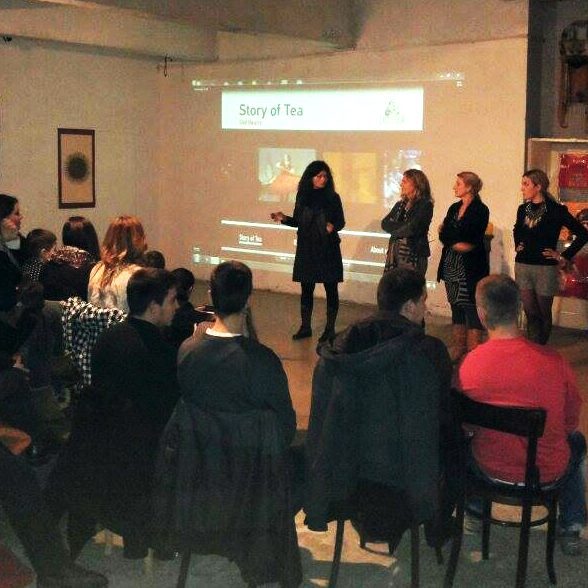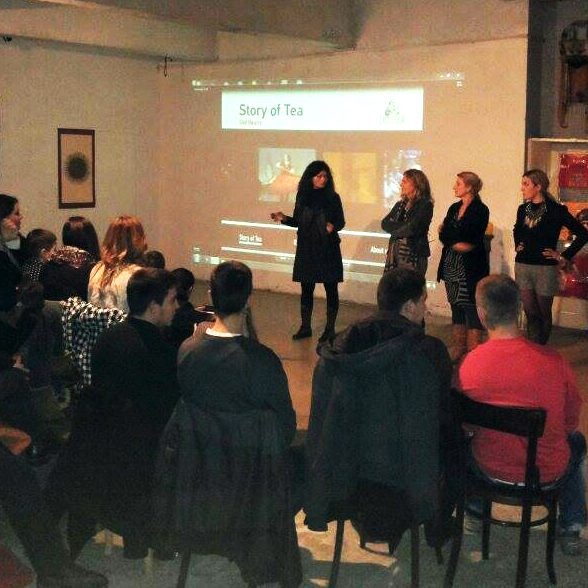 LOOKING INSIDE/ POGLED IZNUTRA 2002/2003
From June, 2002 to April, 2003, the DAH Theater Research Center hosted cultural experts and managers who desired to apply innovative models for working based on research into the cultural practices of organizations and institutions in different environments. The work of the DAH Theater Research Center was observed by guests from Azerbaijan, Poland, Russia, Mongolia and Armenia.
With the support of the Open Society Fund Belgrade and in cooperation with the Open Society Institute Budapest.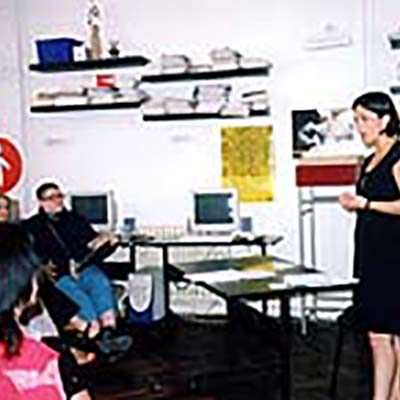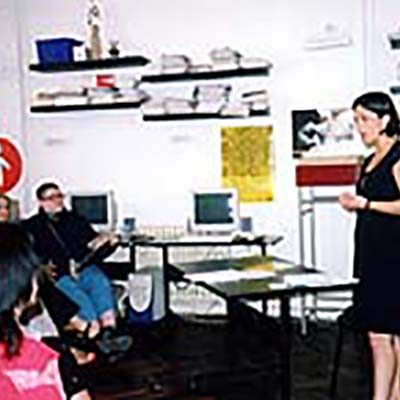 CIRCLES OF KNOWLEDGE – KRUGOVI ZNANJA 2002/2003
This project was a series of workshops, lectures and meetings that included artists and experts from our country, region and from around the world. It is intended for young NGO leaders, young artists, and students, in order to be informed about the organization, financing, networking and ways of survival of artists- featuring lecturers from: Denmark, Hungary, Romania, Serbia, USA, Great Britain, and the Netherlands.
Participating organizations: REX Cultural Center, Bitef Theater, Center for Continuing Education, Association of Independent Theaters from Belgrade, Mostar Youth Theater, Magdalena Project, Concept Conference-UK, 7 Stages Theater, USA.
With the support of ARTS AND CULTURE NETWORK PROGRAM-OSI Budapest.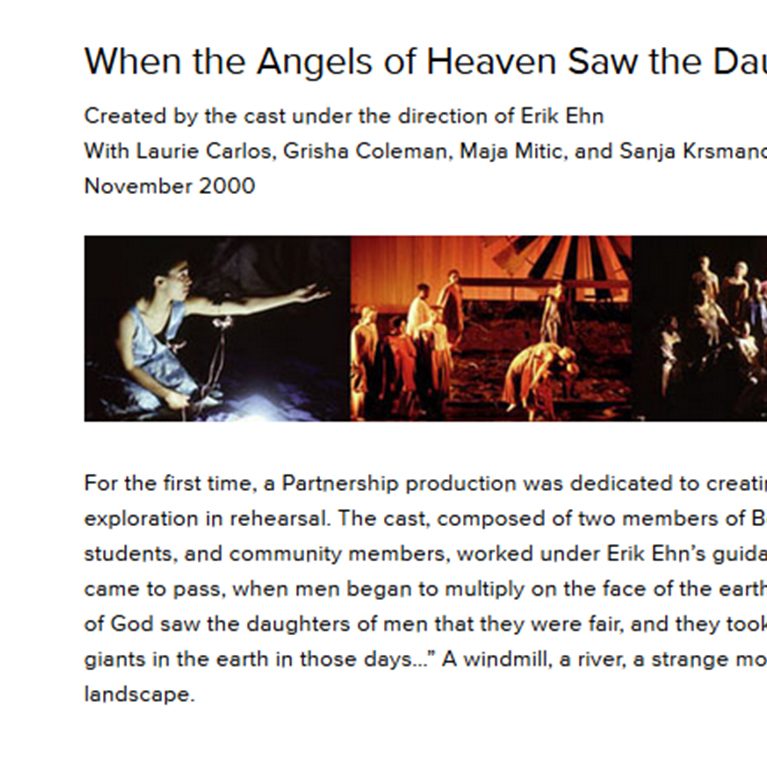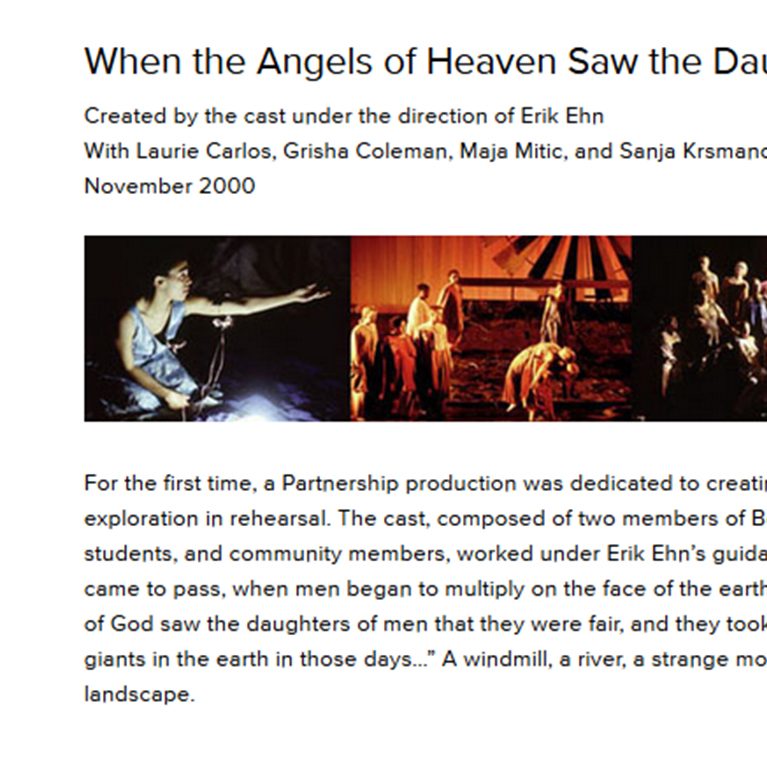 WHEN THE ANGELS OF HEAVEN SAW THE DAUGHTERS OF MAN 2000
A project featuring DAH actresses Sanja Krsmanović Tasić and Maja Mitić, with American actors and musicians, directed by Erik Ehn, a writer from the USA. Mr. Ehn initiated the project in the University Mainstage Theater in Iowa. The Book of Genesis was the starting point for this project, which was described as a "love story on a spiritual level."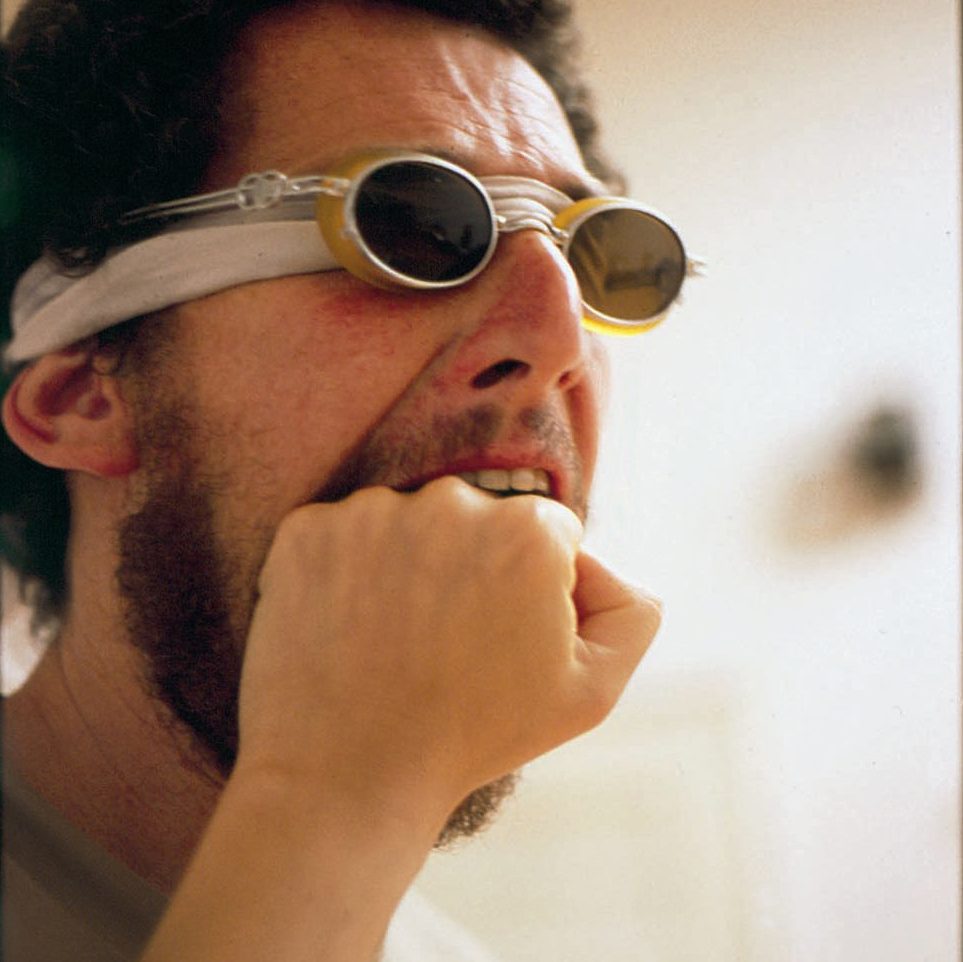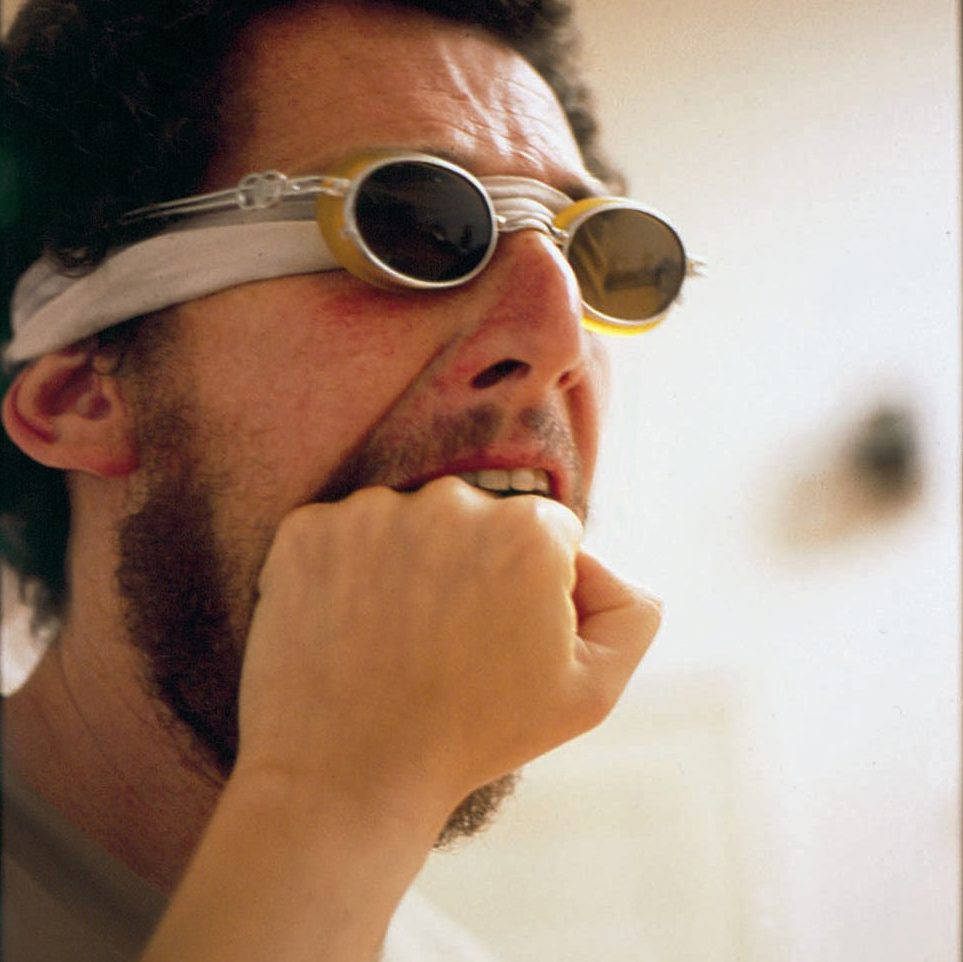 LANDSCAPE OF MEMORIES / PREDEO SEĆANJA 2000
This play was directed by Jadranka Andelić, with Spanish actors (Juan Loriente and Nekane Santamaria), Italian set designer (Antonella Diana) and our musicians and composers (Boris Kovač, Miloš Matić and Goran Penić). The performance dealt with the topic of memory on a personal and historical level. "How can memories, especially difficult ones, become energy for a different future?" Poetic transformation in theatre – without too many words but like a flashes of images and colours from the memory – can transform painful memories in understanding the complexity of the life, accepting the changes to come in the future.

Production INFANT Festival Novi Sad.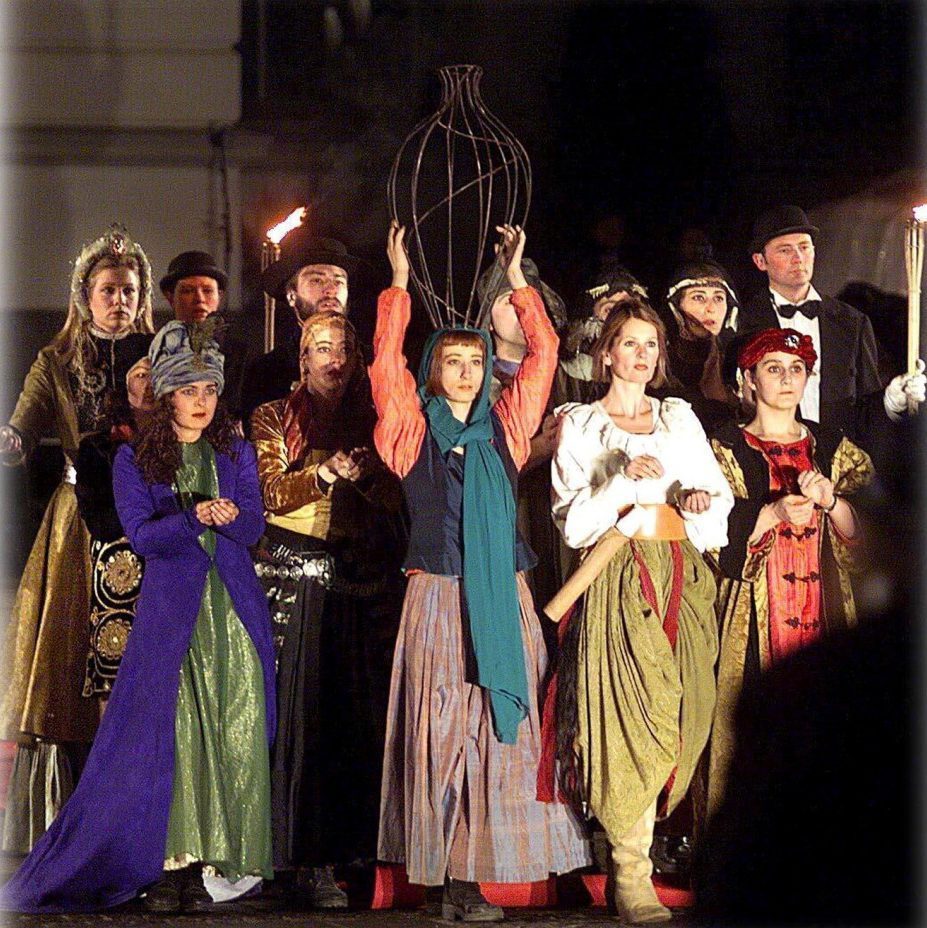 Co-directed by Dijana Milošević and Geddy Aniksdal (Greenland Fry Theater) from Norway. The play was specially created on the occasion of the beginning of the new Millennium and was performed on December 31, 1999 in Porsgrunn, Norway with an international group of theater artists.
PLAY AGAINST VIOLENCE / IGROM PROTIV NASILJA 1999 – 2003
DAH Theater has worked through the years with a groups of young people within the project "Play Against Violence" for the European Cultural Foundation – the Art For Social Change program. The results of this project were presented at the festivals Pragovi (2002) and Pretapanje (2003), organized by the Association of Independent Theaters (ANET) from Belgrade, which was part of the same project.
THE NATASHA PROJECT [ART SAVES LIFE] 1992 – 2000
The Natasha Project is an international network founded in 1992 by theater artists and groups from Denmark, Hungary, Italy, Sweden, the Netherlands and Yugoslavia, including DAH Theater.
Meetings of the Natasha Project network took place in various forms – festivals, workshops and cooperation in Spain, Denmark, Serbia, Sweden, Romania, The Netherlands.