INTERNATIONAL SCHOOL FOR ACTORS AND DIRECTORS
Professionals or students (regardless of training or technique) including: actors, directors, dancers, choreographers.
The program is intended for professionals or those who would like to become them, and provides the choice whether acting or directing is best suited for them. Directors, actors, and dancers train together in creative physical and vocal exercises, from which new material for plays and performances is drawn.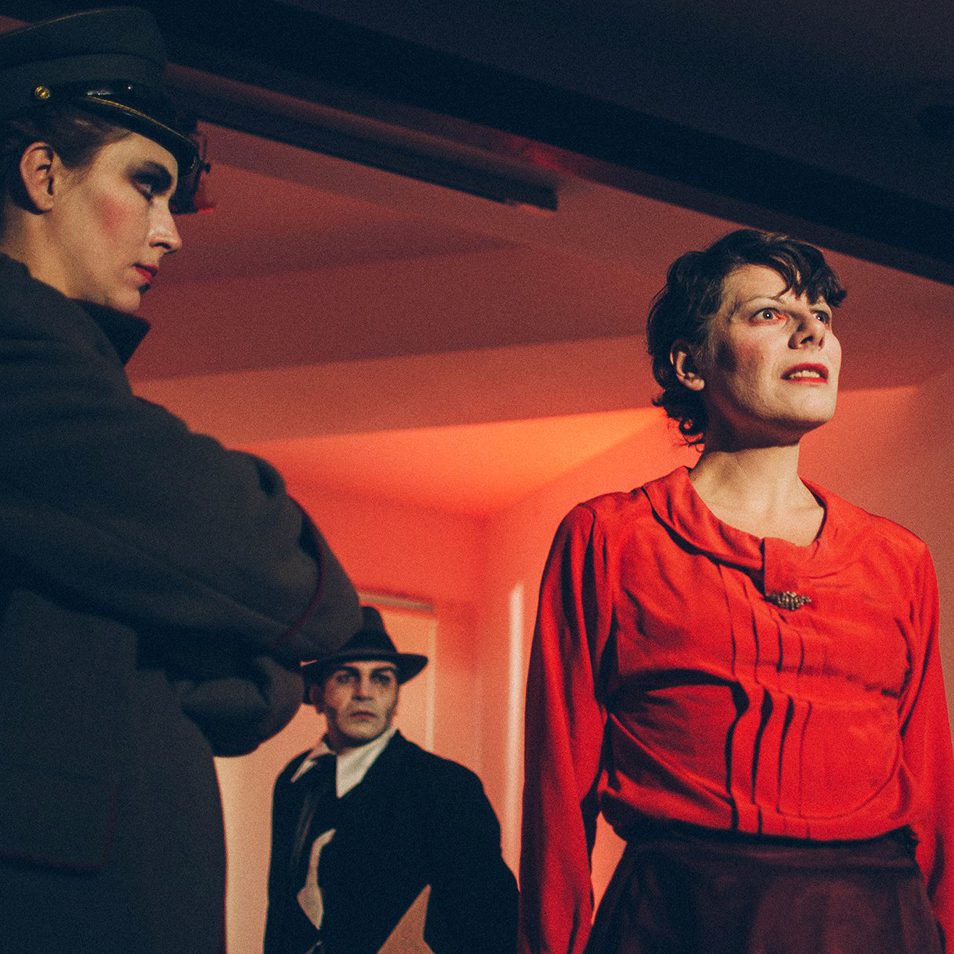 Practical training in the studio
FROM 10.00 – 16.00 (INCLUDING SATURDAY)
During this period students will work ith Dijana Milošević, director and co-founder of DAH, along with actress Ivana Milenović Popović. Work will involve all the different skills and techniques which compose acting, dance, or directing. The actor's presence, translating different artistic forms onto the stage, and how personal biography can serve as a base for performance, will all be explored. The work program will also focus on the director's approach to montage scenic material into a play or dance performance.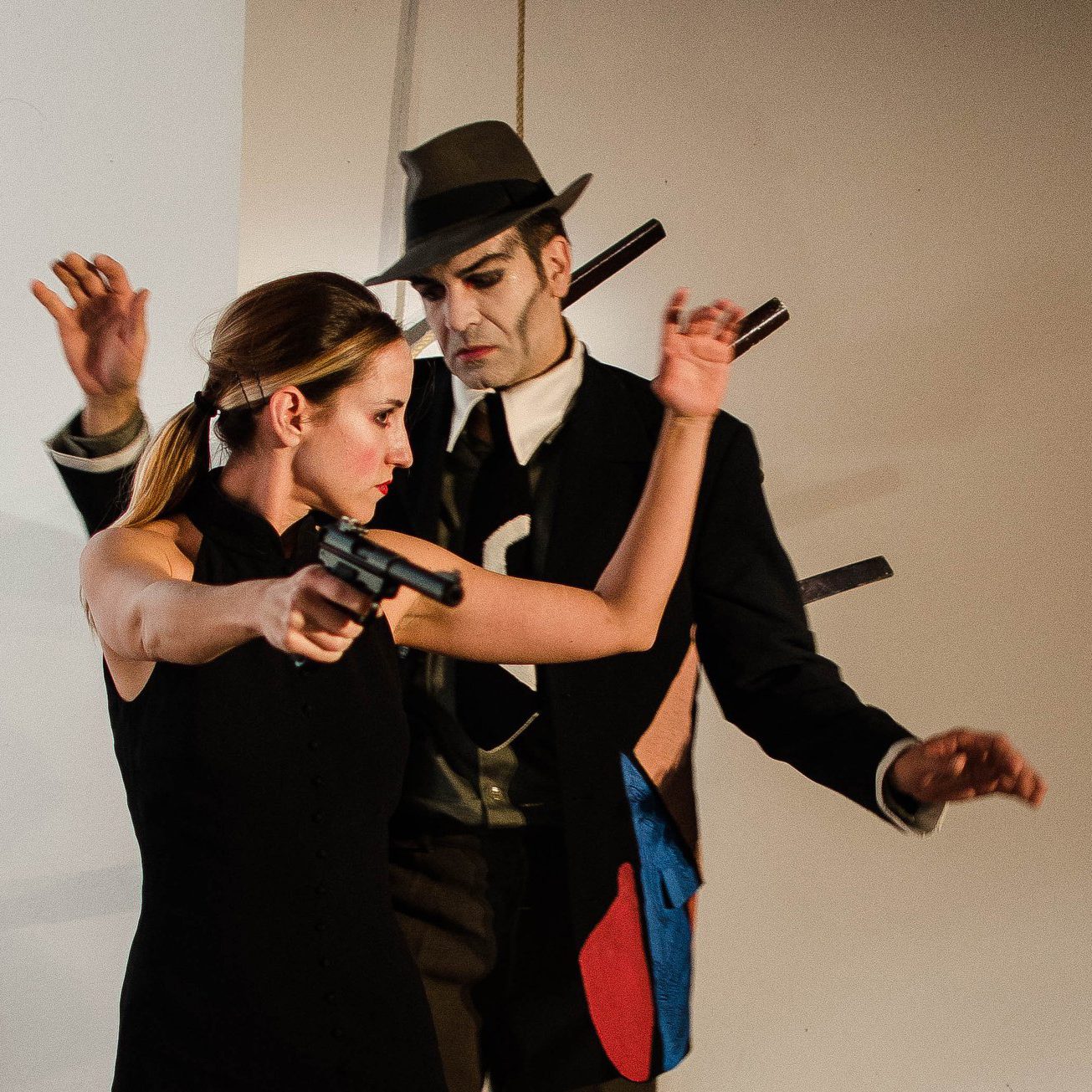 Work on individual projects
The last five days of the program the focus is on individual projects in current progression.
We offer you our mentorship in order to find how our processes can be integrated and used in future work. In the last week you will work intensely with director Dijana Milošević and actress Ivana Milenović Popović, as well as the other professional actors of DAH theater.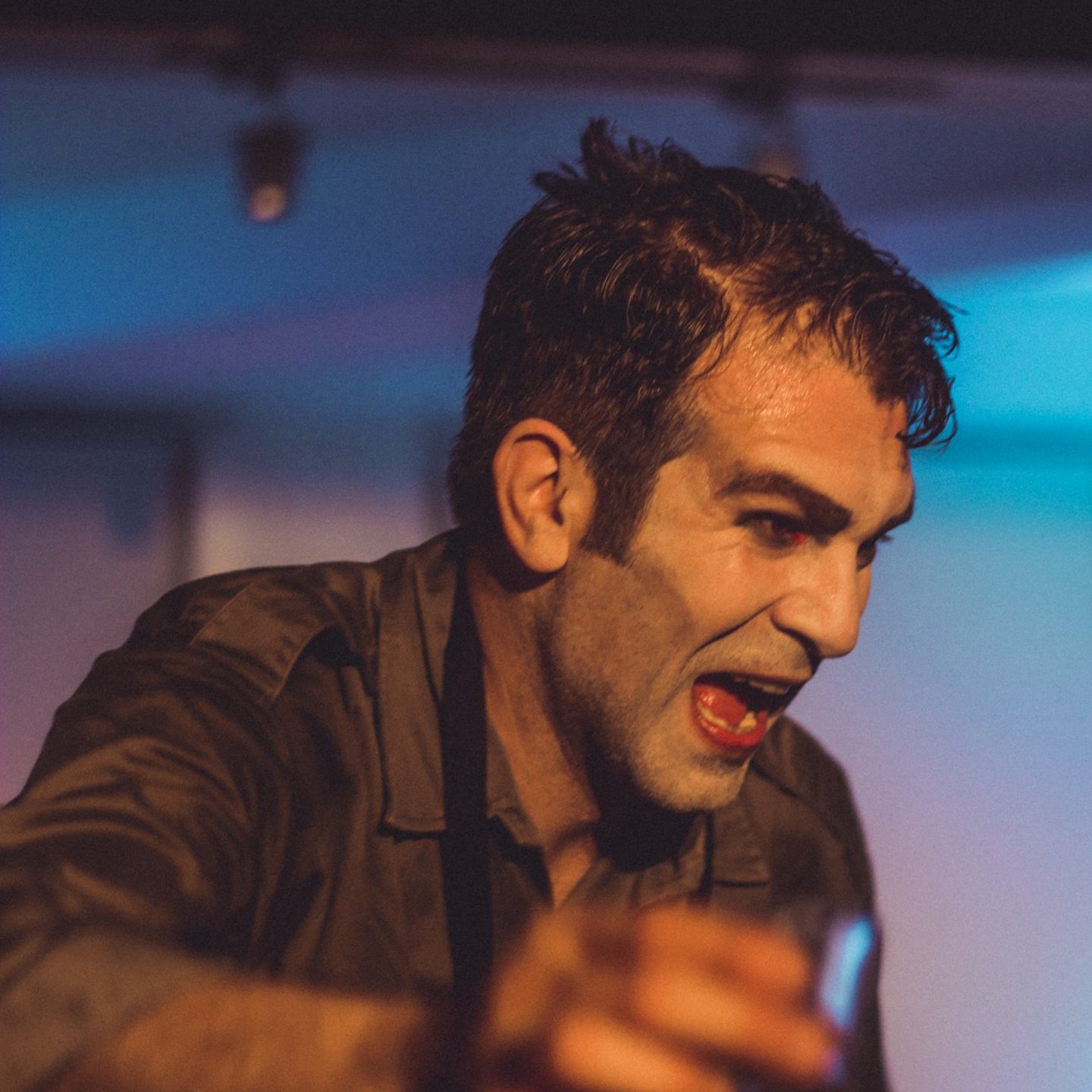 Performances, Work presentations, Video projections, Lectures
Students of the school will have the opportunity to watch current performances of DAH Theater, and to assist film projections and lectures from the artists of DAH and invited guest artists. The school will also lead tours across Belgrade!

The working languages of the International School are both English and Serbian.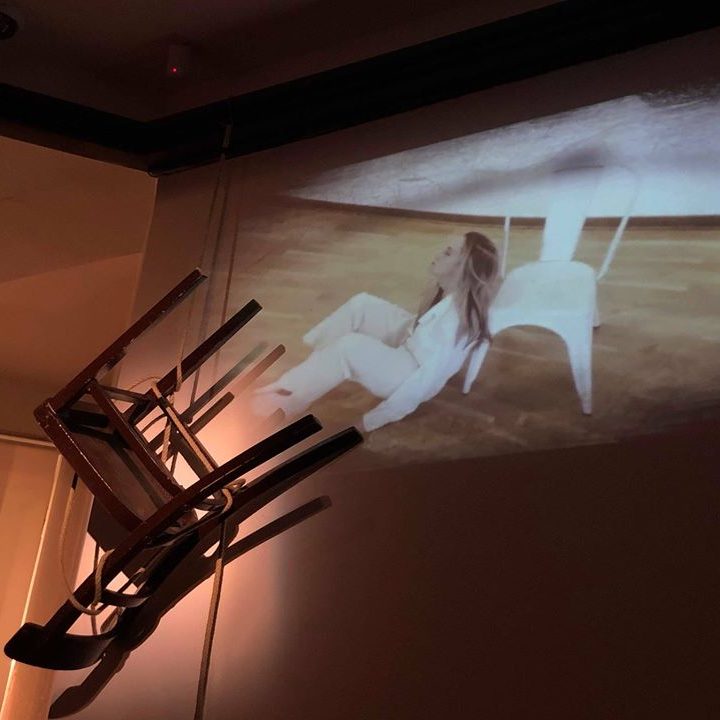 The methods of DAH Theater gave me new angles on how to approach and achieve presence on the stage, encouraged by the principles of balance and double direction, firmly based on the necessity of synergy between voice, movement, and intention. I discovered the strength of association and montage, the importance of trust and team work. Everything happened spontaneously, without pressure, and only at the end of the process do you realize how much you've advanced.
When I was offered to work with Dah Theater, and after spending three years at their school, again and again I found myself among artists who are dedicated, experienced and politically enlightened. These three qualities have become major (central, essential) for me since my first entry into their theater in 2009, and are most likely the reason I feel at home every time I come. The great passion, love and knowledge associated with the work of this group as well as the areas of conversation in which I constantly find myself: European politics, engagement and a great need for art, have created the need not only to spend more time in their environment but also to share my work with people who have inspired me so much.
Petra Adlerberth-Wik, Sweden
Director of Implodera Scenkonst
For an actor who wants to search for different approaches and techniques – DAH offers a wide range of opportunities to explore the body and voice in space. Personally, I enjoyed the physical and vocal training, which are rigorous in themselves but help to understand my own body. Movement in space, understanding distance and direction in space. Combining that with vocal training and mastering techniques, training can give you a lot and become part of your daily routine. The creation of acting materials and teamwork are one of the most significant contributions of this school. Learning the techniques and ways of creating acting materials, teamwork with people from all over the world, helps you understand the artistic uniqueness in each of them and how you can learn and collaborate at the same time. The feeling of belonging is what you feel as soon as you step into DAH.
I came across DAH's training while still a directing student at UCSD's MVP program, studying under Gabor Tomp. Much of his pedagogy has involved scholarships for directors willing to "break" already well-trodden paths – many of a unique style of performance in line with their art project, which usually requires an actor's training.
As a director, I have always been intrigued by the creative call that Grotowski sent to his actors: to create acting materials for the play and he would direct and edit them. Before this, I only heard about "editing" in cinematography. One can read a lot about how "acting materials" or "acting dramaturgy" are created, but finding a theater that applies this technique was not easy.
DAH developed from the legacy of the Odin Theater, and Barba (director of the Odin Theater) from the productions of the Grotowski Theater. This fact meant something to me because in their methodology one can find a direct thread with the source of this type of technique (although DAH's artists are unique in their work and originality.)
In addition to the legacy of their technique, another thing worth mentioning is their willingness to transfer knowledge very clearly. They are serious (energetic and soulful) and great spirits, fearless and dear, and above all, interested in your work. It was very important to them that I could apply what I learned from them to my work during rehearsals for future projects. Months later, I discovered that I could really apply what I had learned. The time I spent with the DAH Theater in Belgrade will forever remain a wonderful memory.