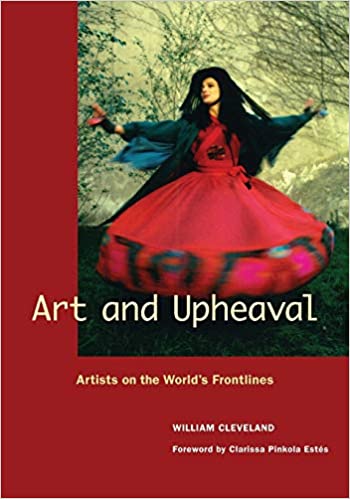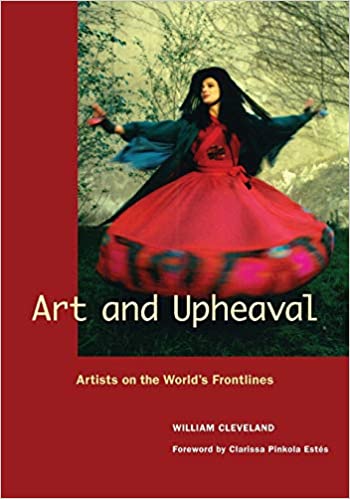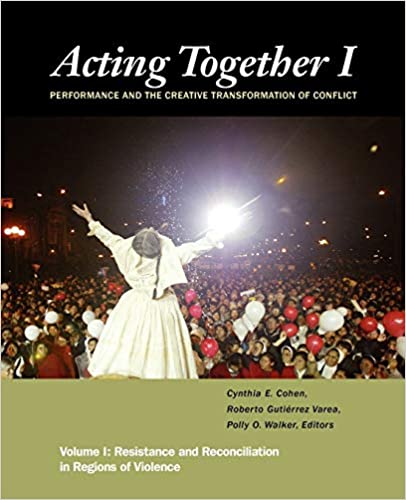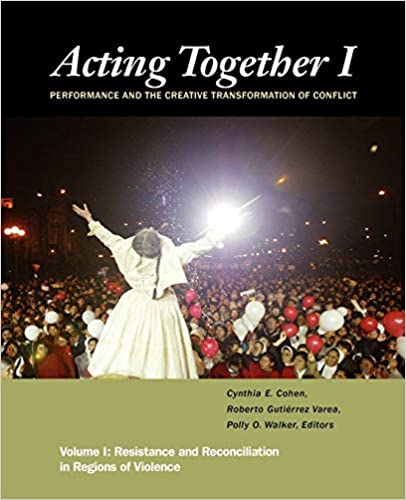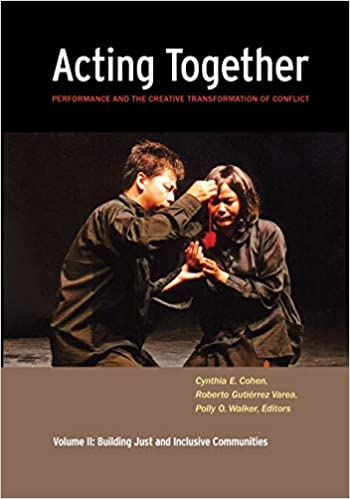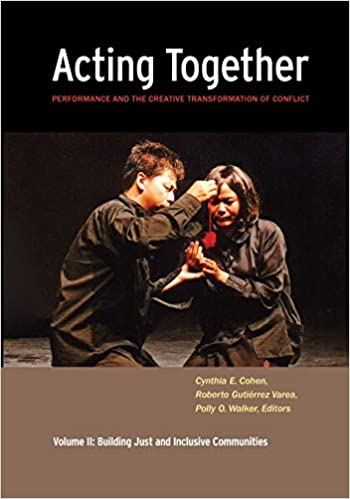 Other Books and Texts about DAH Theater
"Arts and Community Change: Exploring Cultural Development Policies, Practices and Dilemmas", Max O. Stephenson Jr., Scott Tate, Routledge, 2015.
"Theatre of War and Exile", Domnica Radulescu, McFarland, 2015.
"Out of Silence", Caridad Svich, Eye Corner Press, 2012.
"Acting Together", Cynthia Cohen, Roberto Varea, Polly Walker, New Village, 2011.
"Dnevnik", Kviria Kreativni Tim, Beograd, 2010.
"Igra – odraz vremena sadašnjeg", Milica Zajcev, UBUS, Beograd, 2009.
"Performance and Theatre in Eastern Europe / Changing Scene", Dennis Barnett /Arthur Skelton , Scarecrow Press, 2008.
"Art and Upheaval", Viliam Cleveland, New Village Press, 2008.
"Serbian Theater Awards", Ratko Stojković, Belgrade, 2008.
"Frauen und Frauenorganisationen im Widerstand in Kroatien, Bosnien und Serbien" Marijana Grasak, Ulrlike Reiman i Katrin Franke, 2007.
"Infant prototzpe", Simon Grabovac, Novi Sad, 2007.
"Transglobal readings", Caridad Svich, Manchester University Press, Manchester/New York 2003.
"Semiotic circles – Film, Animation, Comics, Theater, Television", Zorica Jevremović, Institute for film, Belgrade, Prometej, Novi Sad, 2001.
"Radical Street Performances", Jan Cohen-Kruz, Routledge London and New York, 1998.
DOCTORAL, MASTER, AND BACCALAUREATE DISSERTATIONS, STRATEGICAL ANALYSIS, PROJECT EVALUATIONS, AND DAH THEATER REFLECTIONS
DOCTORAL DISSERTATION: "Poetika DAH Teatra: Od Procesa istraživanja u pozorištu do društvenog angažmana", Ivana Koljenšić, FDU, Univerzitet u Beogradu, 2016

MASTER THESIS: "The function of the performing arts in raising awareness of national minorities culture: In/Visible city project, Dah Theatre", Ivana Ranković, UNESCO Chair in Cultural Policy and Management, 2016

MASTER THESIS: "Engaged Theatre as a Tool for Mediation", Ivana Milenović Popović, UNESCO Chair in Cultural Policy and Management, University of Arts in Belgrade, 2013

STRATEGIC ANALYSIS: DAH Theatre, Ivana Milenović Popović, UNESCO Chair in Cultural Policy and Management, University of Arts in Belgrade, 2012

STRATEGIC ANALYSIS: DAH Theatre Research Centre, Milena Todorović, UNESCO Chair in Cultural Policy and Management,University of Arts in Belgrade, 2012

MASTER THESIS: "Crossing The Line: Portraying female victims of political violence in the former Yugoslavia", Zhanna Petrukovich , Dissertation for Masters Human Rights Practice, University of Gothenburg, 2012

PROJECT EVALUATION: "In/visible City – Management and Methodology of International Art Projects, Višnja Kisić, UNESCO Chair in Cultural Policy and Management, University of Arts Belgrade, 2010

DIPLOMARBEIT: "Art Saves Life" Unabhӓngige Theatertruppe DAH Teatar in Miloševićs Serbien zwischen 1991-2000", Aneta Lazić Miletić, Universitӓt Wien, 2006

SEMINAR PAPER: "Ova vavilonska pometnja – The role of Artists in time of political crisis", Olivier Bachmann, Universitӓt Bern, 2005

BACCALAUREATE: "Оrganizaciona problematika eksperimentalnog pozorišta na primeru DAH Teatra", Snežana Trgovčević, FDU, Univerzitet u Beogradu, 2000