Fashioration is an Erasmus+ Youth Capacity Building project that aims to develop the capacities of youth workers to utilize traditions related with fashion in order to promote youth employment. [2022-2023]
Co-funded by Erasmus+ Programme of the European Union, the Project focuses on the modernization of Balkan cultural heritage and tradition and their implementation in modern design. Project partners: Kentro Spoudon Laikou Theatrou, Greece – coordinator; Action Synergy SA, Greece; Foundation for the Promotion of Science – PRONA, Montenegro; Together for Life Shoqata, Albania; Bosnian Representative Association for Valuable Opportunities – BRAVO, Bosnia and Herzegovina; DAH Theatre Center for Cultural and Social Change, Serbia
FASHIORATION ONLINE FESTIVAL, 8 and 9 DECEMBER 2023!
Discover more about the process of creating mini collections inspired by traditional folk costumes, the workshops that the participants went through, as well as the old crafts that still have their own manufactures!
The Fashioration festival takes you on a virtual tour through the Balkan capitals, their traditions and getting to know young designers who transform that tradition and incorporate it into contemporary clothing!
In addition to all of this, we have a privilege to host a costume designer from Greece Mika Panagou who will hold an online workshop called Mystical symbols – Balkan embroidery revisited.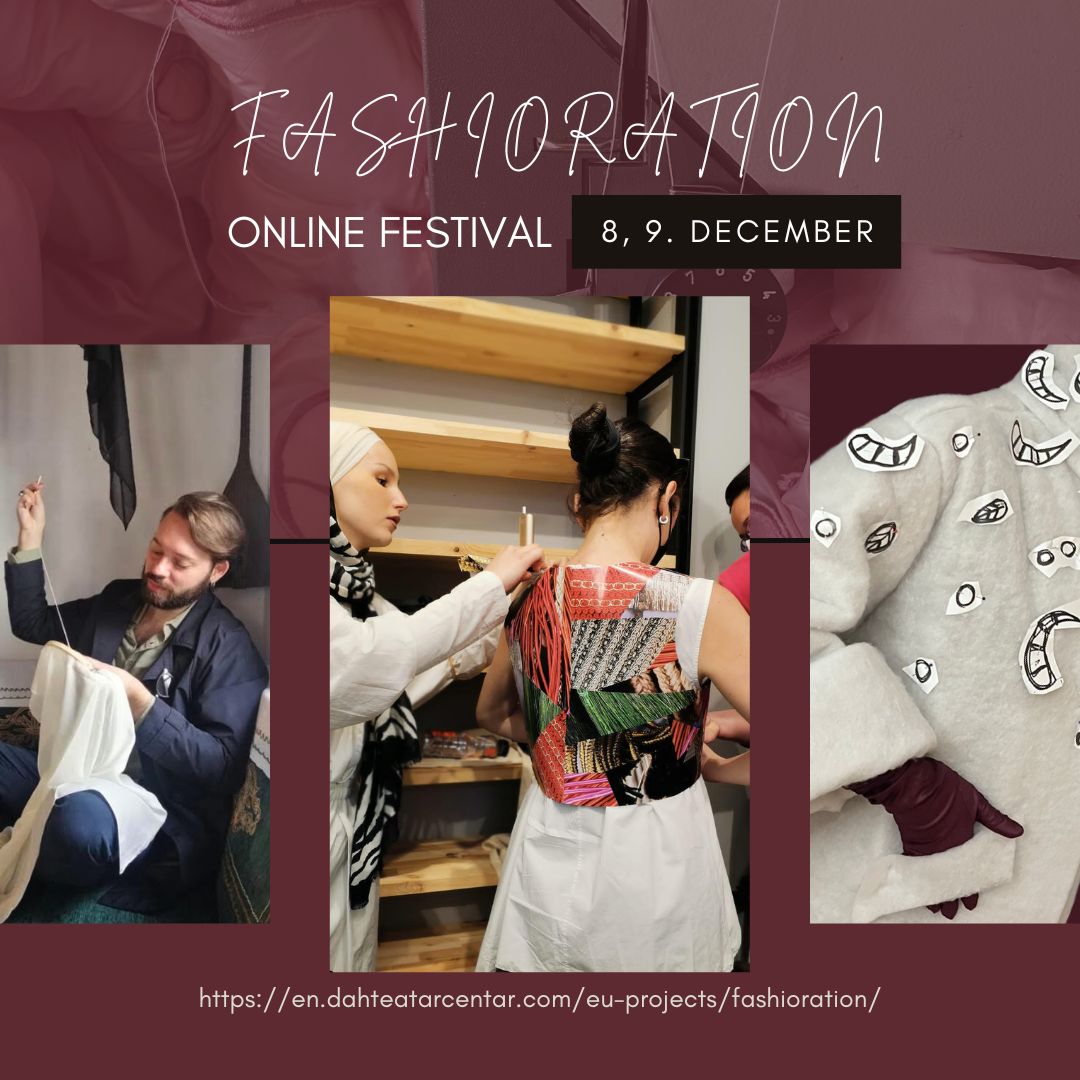 ON 22 AND 23 OF SEPTEMBER 2023 WE PRESENT Fashion Exhibition Inspired by Tradition IN N.EON GALERY, CRNOGORSKA 10, BELGRADE
Through an open call, we had chosen two young designers (Danilo Cerović and Ferenc Varga) who went through training in Athens, Tirana and Sarajevo. The acquired knowledge, mentored by Ph.D. Ivana Tomić, they passed on young future designers through a two-day workshop in Belgrade. The exhibition presents the works of Danilo Cerović, Ivana Tomić, Ferenc Varga and works of the participants of the two-day workshop and their modern interpretation of folk costumes. With this exhibition we want to bring the cultural heritage closer to younger generations through a different and more modern approach.
The authors of the works included in the exhibition are also participants in the workshop: Anastasija Racić, Andrea Jovanović, Anđela Somborac, Božana Lapčić, Emilija Miladinović, Iva Nikolić, Jovana Pantić, Katarina Maričić, Katarina Vundać, Maksima Šiljeg, Milica Živković, Milica Milinković, Milica Pijović, Tatjana Pantić, Teodora Jovanović, Tijana Ćirjanić, Una Milić.
Photos Aleksandar MiloševićĆ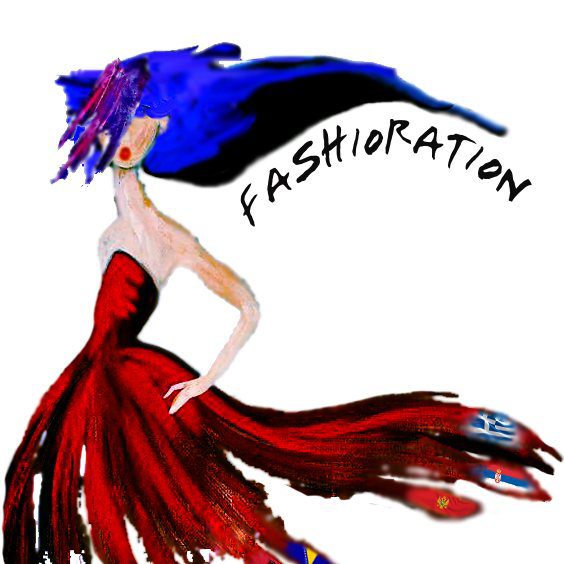 Two-days workshop in modern intrpretation of traditional costumes, 11 and 12 march 2023
The Fashioration project's two-day workshop was dedicated to contemporary interpretation of our national costumes and created for students of art schools and related faculties. Danilo Cerović and Ferenc Varga, under the mentorship of Ph.D. Ivana Tomić, guided more than fifty students from all over Serbia.
On the first day, the workshop included the curator's Ana Stanimirović expert guidance through the Belgrade Ethnographic Museum, and the creation of sketches inspired by traditional elements of national costumes. On the second day, the workshop was held at ATUSS and emphasis was on designing a modern version of the traditional Serbian vest called jelek.