FOCUS – FOR CULTURE IN SERBIA
Dah Theater and Group 484 found themselves working across Serbia (in Kruševac, Vranje, Novi Pazar and Užice) together with professionals, activists, associates, colleagues and friends from the independent cultural and artistic scene, from cultural institutions and schools, on "conquering public space" for the needs of culture and art. [2013]
During March, April, and May 2013, workshops, small local actions, performances in open and closed space were held, which raised the energy of local initiatives and local cross-section partnerships in culture and education. United in small teams, people from various organizations and institutions research, artistically process, and present their chosen topic to the public. The DAH Theater comes to each of the cities both as a traveling theater troupe and as an education team. Group 484 comes to support high school research teams and reading clubs.
The teams are composed of representatives of organizations from the cultural and artistic scene, high school teachers of social subjects with their students and city cultural institutions. For example, in Krusevac, one team consisted of a representative of the Alternative Center for Girls, a professor of the Music School, a representative of the Center for Culture, all together with a professor at the School of Economics.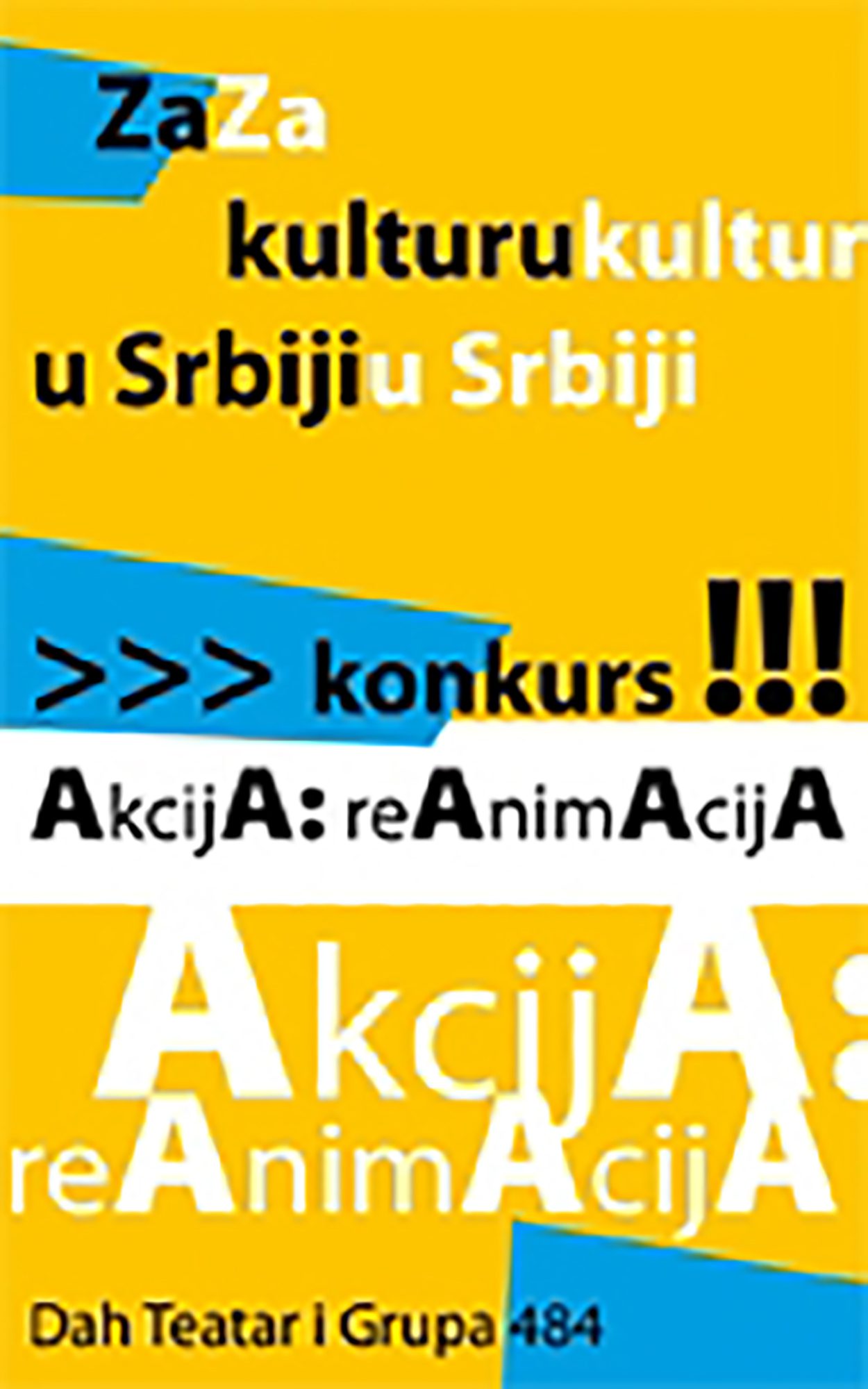 Competition Action: resuscitation!
Against napping and indifference! For healthy air and a healthy environment – in culture! For association and integration – in education!
DAH Theater and Group 484 are announcing a competition for small projects of cultural and educational initiatives in Užice, Novi Pazar, Kruševac and Vranje. Similar organizations and initiatives from surrounding cities and towns have the right to participate in the competition.
26 organizations participated in the competition.
List of supported projects:
August 1 saboteur – Come on fest; Youth Association, Krusevac
2. BUM 31260; Awakening of the dormant city, Kosjerić
3. Festival of High School Peace Performances; Alternative center for girls, Krusevac
4. Cultural revitalization of Sjenica; Flores, Gazebo
5. Easy to band; Voice of experience, Uzice
6. Play Nina; Oh, here they are, Novi Pazar
7. Contemporary literature for beginners; Section, Vranje
8. In the process; Art line, Vranje
9. I see, I read, I understand; Uzice Literary Republic, Uzice