Novi Sad, InDJIJA, BELGRADE
10 years of In/Visible City

It's a fact that our cities, in the beginning and especially today, are multi-ethnic cities, with a large number of inhabitants of different origins and cultures- and that this consciousness has faded due to crises and wars that created multi-ethnic tensions. In this situation we began in 2005 a project to promote the coexistence of different cultures.

In/Visible City is a show on the road- on public transport and city buses, created for each specific city and includes other activities that shed light on the topic of multiethnicity.

As part of the 2015 project, we are organizing a round table that includes screenings of the film In/Visible City as well as a public discussion in which we want to shed light on our cultural image from a multiethnic perspective, draw attention to the current situation, and make the multiethnic structure of cities in Serbia more visible.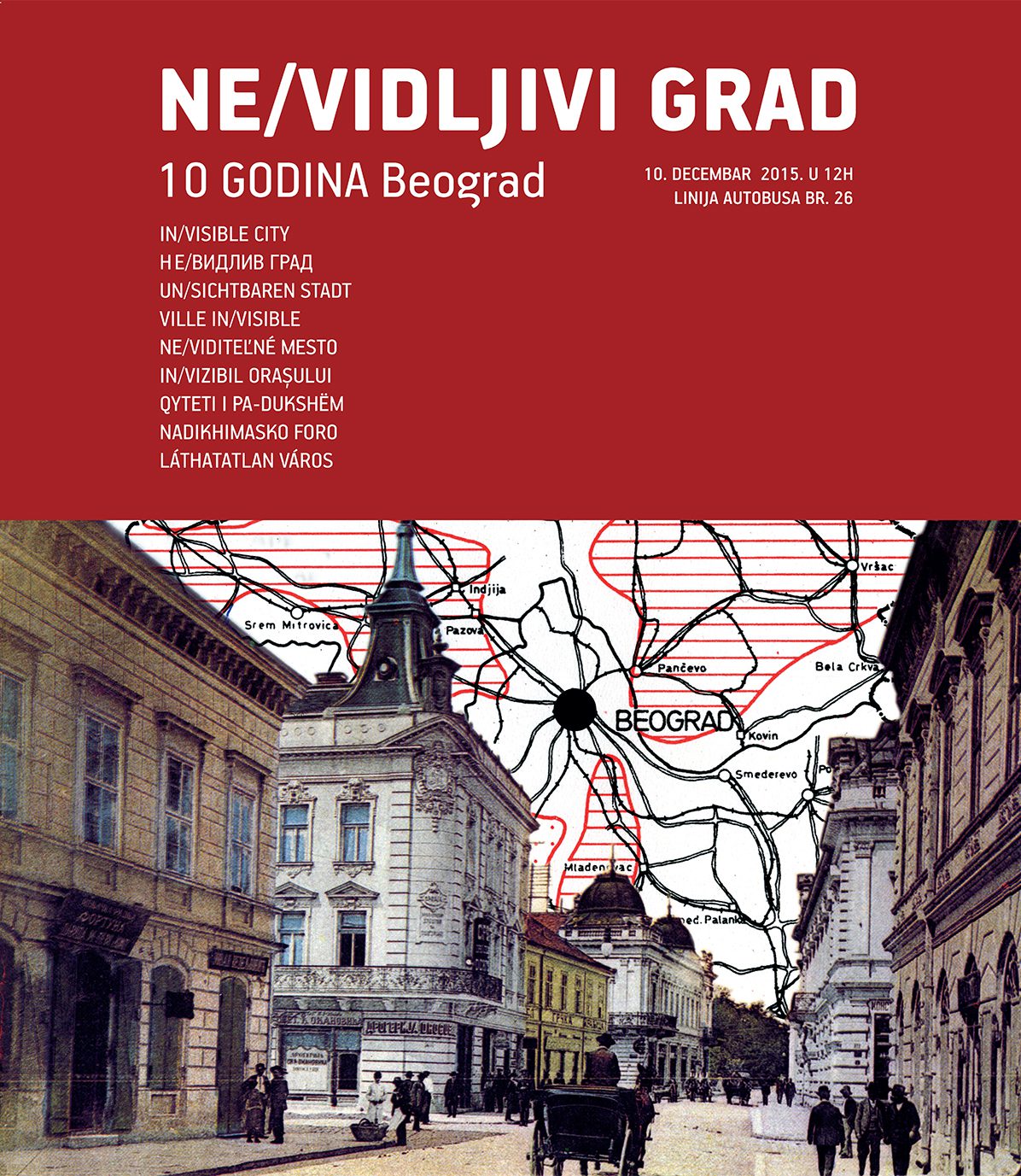 Direction and dramaturgy: Dijana Milošević
Collaboration on dramaturgy: Ivana Milenović Popović and Maja Mitić
Performers: Đorđe Dragićević, Milica Janković, Kristina Kika Jovanović, Ivana Milenović Popović, Maja Mitić, Ivan Nikolić, Anđela Popović
Musicians: Nemanja Ajdačić and Uglješa Majdevac
Rap writer: Filip Brajković
Organization: Nataša Novaković
Photography: Una Škandro
Costume: DAH Theater
Realization supported by:
AP Vojvodina – Provincial Secretariat for Culture and Public Information, Ministry of Culture of the Republic of Serbia, ERSTE Bank, City of Belgrade – City Secretariat for Culture, Open Society Fund Serbia