FESTIVAL AND CONFERENCE MARKING 25 YEARS FOR DAH THEATER
The festival "Being / Becoming" will provide experiences on the ways of survival and duration of contemporary theatrical arts- through examples of permanent art collectives, with dynamic conversations of performances, workshops, and performances, through live meetings with artists and eminent professors from the country and abroad.
The guests are eminent artists and theorists from various fields in the field of contemporary art from around the world.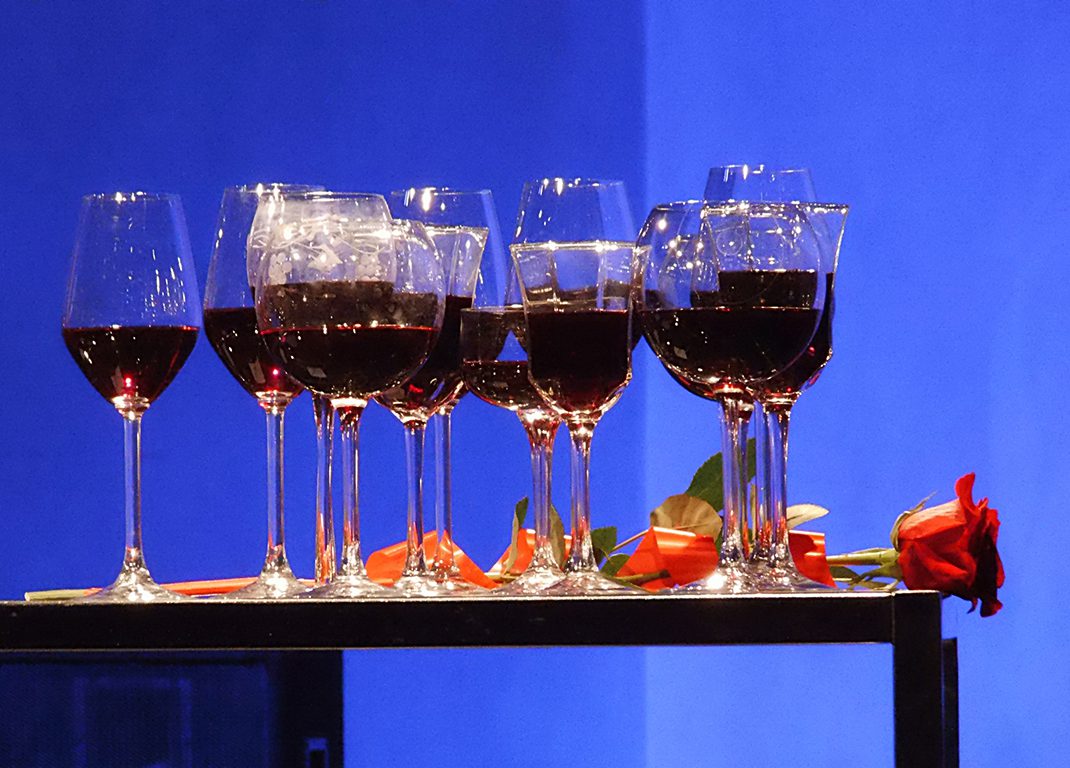 DAH Theater Research Center, Marulićeva 8, Belgrade

20h Opening ceremony of the festival
Screening of the documentary film about DAH Theater "the View of Endurance"
Promotion of the first book about DAH Theater "DAH Theater Sourcebook" – edited by Dennis Barnett, publisher Lexington Books, USA
Participants (s): Dennis Barnett (USA), Ruth Margraff (USA), Ivan Medenica (Serbia), Amy Sarno (USA)
COCKTAILS
11-14h Dramaturgy of Resistance
Moderator: Dijana Milošević (Serbia)
Participants: Mirjana Karanovic, Milena Dragicevic Sesic, Ivana Vujic, Stasa Zajovic (Serbia)
16-17h Costume dramaturgy – from Disney to DAH Theater, presentation
Lecturer: Irina Kruzhilina (Russia / USA)
17-18h Dramaturgy of stage space
Lecturer: Miodrag Tabački (Serbia)
18-19h Film dramaturgy on the example of the film "Enclave"
Lecturer: Goran Radovanović (Serbia)
20h "Trembling Roses" – performance of DAH Theater
11h "Alice in the Land of Dragons" play by DAH Theater for Children and Adults
13-13.30h Dramaturgy of the Festival – INFANT Festival as a model
Lecturer: Simon Grabovac (Serbia)
13.30-14h Birth, development and survival of the Institute for Artistic Dance – the first faculty of dance in Serbia
Lecturer: Aleksandar Ilić (Serbia)
16-19h Challenges of the survival of the art collective
Moderator: Maja Mitić (Serbia)
Participant(s): Kathy Randels (USA) – 20 years of ArtSpot Productions, New Orleans, dialogue of the character "Black Ladies" with Tina Milivojević (Serbia) Siegmar Schröder (Germany) – The third decade of the David Daimond Theater (USA) – La MaMa Theater tradition – Continuing the vision Nenad Colic (Serbia) – 20 years of the Blue Theater Karolina Spaic (Serbia / Netherlands) – Wall Theater, Amsterdam
20-21.30 Women, theater, survival and vision
Dramaturgy of the Survival of the Magdalena Network – International Network of Women in Contemporary Theater. Lecturer: Jill Greenhalgh (Great Britain)
Dramaturgy of an actress / Dramaturgy of a director. Lecturer: Anna Furse (Great Britain)
FEMART – Obstacles and realization. Lecturer: Zana Hoxha Krasniqi (Kosovo)
The Plot – video address by Jadranka Anđelić (Serbia)
22h "25 Glasses of Wine" – lecture-performance by Dijana Milošević on the occasion of 25 years of DAH Theater
11-12.30 From the World of Dreams to the World of Activism – writers in contemporary theater
Moderator: Ivana Milenović Popović (Serbia)
Participants: Christine Evans (Australia), Minja Bogavac (Serbia)
12.30-13h Women, Art, Resistance
Participant: Zoe Gudović (Serbia)
13-15h "Stay or go" – Independent theater and dance scene of Serbia – discussion on ways of survival and development of artistic vision in Serbia
Participants: Nenad Colic, Igor Koruga, Mladen Lukesevic, Boris Caksiran, Marko Pejovic, Nela Antonovic, Dragan Simeunovic, Tanja Pajovic (Serbia)
17h "In/Visible city" – theater action of DAH Theater in the bus on line no. 26
DAH Theater was founded by directors Jadranka Anđelić and Dijana Milošević in 1991 out of the need for thorough research work. From the very beginning, they have been joined by actress Maja Mitić. In 1993, DAH Theater increased its activities by forming the DAH Theater Research Center with a program consisting of workshops, lectures, seminars, guest performances and festivals. In 2008, actress Ivana Milenović Popović joined the DAH Theater, and in 2013 Nataša Novaković, PR and organizer.
When the war in Yugoslavia began in 1991, the DAH Theater faced essential questions: "What is the responsibility and duty of artists in dark times, in times of violence and human suffering?" "Will there be singing in dark times? Yes, there will be singing about dark times. " – B. Brecht
Being an NGO in this country in recent years has been a great challenge. Even today, the members of the DAH Theater strongly oppose war and violence with their work and behavior.
DAH Theater believes that theater has the power to communicate across cultures and is a unique tool that allows different voices to be heard. The theater establishes communication between different nations, people and histories.
"We can only oppose destruction and violence in the modern world by creating meaning" – is the motto of the DAH Theater even today.
SUPPORTED BY THE WOMEN'S RECONSTRUCTION FUND AND THE JELENA ŠANTIĆ
FOUNDATION