As part of the event, DAH Theater will show all the performances that currently has in its repertoire, as well as exclusively, the latest production of Odin Theater with Robert Carreri. The program also includes meetings, talks, performative lectures and concerts.
Through its 30 years of existence, the DAH Theater has created links between artists and audiences from all over the world, between people of different nationalities, professional, political, racial, sexual and all other orientations, between generations and artistic directions.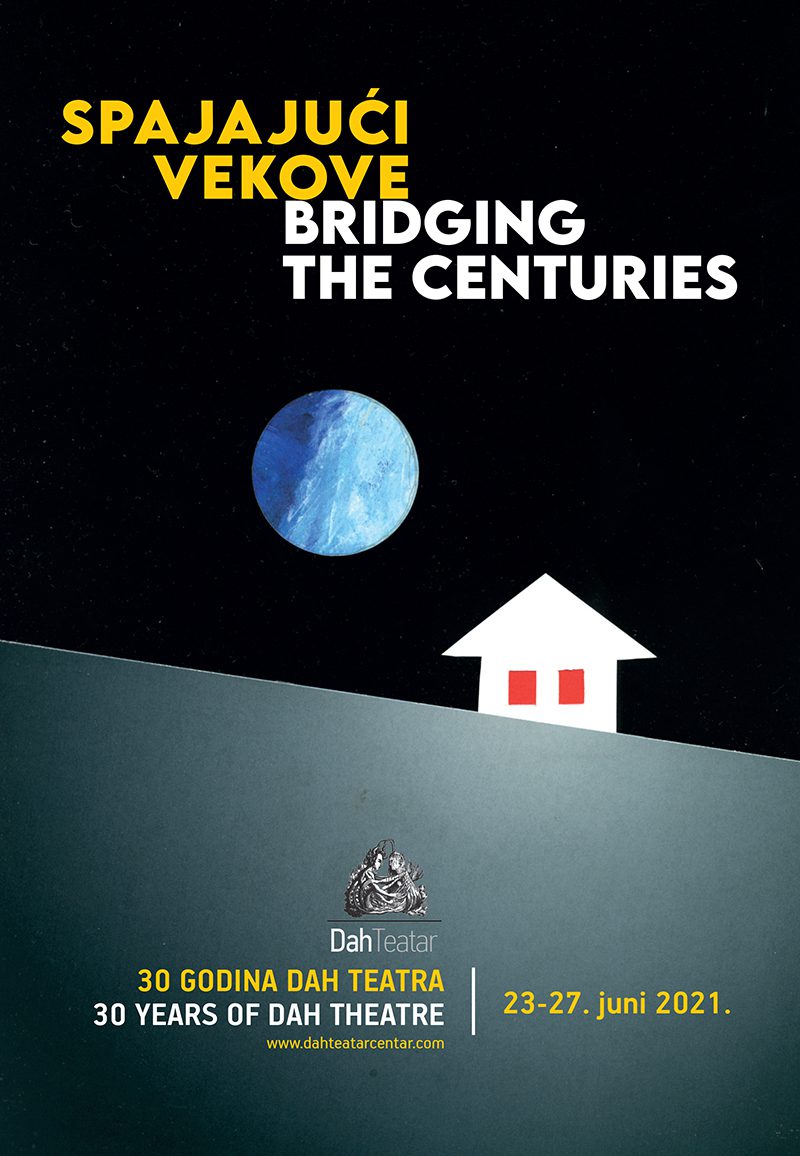 With the event "Bridging the Centuries", we celebrate the duration of an artistic collective/theater troupe, we celebrate the meaning and necessity of art and theater as a way of resisting senselessness and destruction!
DORĆOL PLATZ, Museum of Yugoslavia, Cultural Centre parobrod, Little Theatre "Duško Radović", National Theatre in Belgrade
The Opening is on June 23, in Dorcol Platz, with a concert by the hip-hop group Pretty Loud, followed by a performative conversation between members of the DAH Theater, who will ask each other unexpected questions about life "in one breath". The night ends with a party on which VJ and DJ will mix the music and and videos from DAH performances.
The next four days, you will be able to assist DAH 's performances: "For Your Good", which deals with children's rights; "The Conundrum of the Revolution" which deals with the meaning of revolution and civic engagement; performance "Terra" which draws a parallel between transplanting plants and "transplanting" people, ie. the issue of modern migration; " DADA's Women " that deals with the artists of Dadaism and the position of women in art;
Besides performances program, invited experts, artists and theorists will talk about avant-garde art movements such as "Zenitism", which marks this year 100 years since its creation; the meaning of life in art, the importance of believing in an artistic vision related to civic engagement, as well as the reasons for the duration of artistic movements and collectives, will be discussed.
On June 27, the Festival presents Odin Theater's "Flowers for Torger" directed and performed by Roberta Carreri. The play is a homage to the famous actor Torger Vetal, one of the founders of the Odin Theater. It talks about the meaning of life after the loss of a loved one, which has two dimensions: sadness and gratitude.