BEYOND THE CHAPTERS – ACCESSION TO DIVERSITY
The main goal of the project is to contribute to the EU accession processes and the reform of society in Serbia through the application of EU norms and standards that promote cultural diversity as well as participatory democracy. [2017 – 2020]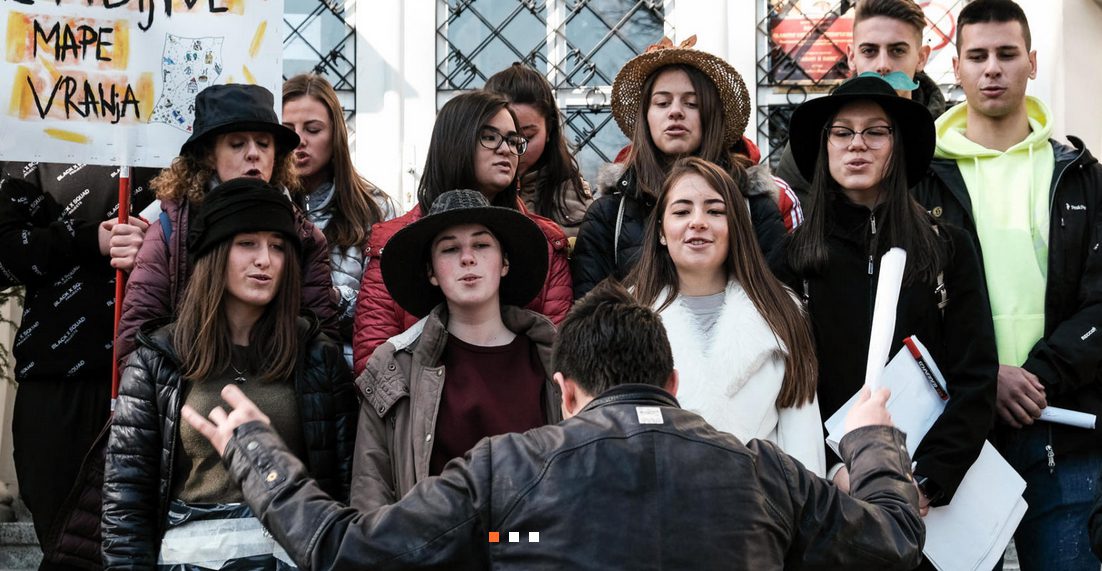 The project deals with improving the skills of cultural and educational workers, students of humanities and social sciences, but also strengthening CSOs at the local level, in order to jointly contribute to the promotion and advancement of cultural diversity and acceptance of migrants through various types of socially engaged campaigns. The aim of the project is to promote cultural diversity and participatory democracy as well as better reception of migrants in local communities in Serbia.
DAH Theater participates in the project with the play In/Visible City, performed in Vranje, Bujanovac, Sjenica, Loznica.
Three interdisciplinary seminars for students of social sciences, humanities, and arts

Training sessions for cultural and education-workers;

Joint educational and cultural activities intended for domicile and migrant children, in cooperation with the theater troupe "DAH Theater";

In cooperation with the DAH Theater, organizing and producing socially engaged theater performances about the multicultural heritage of our cities and the life of migrants;

Summer school for domicile and migrant children; Public debates on the promotion and respect for cultural diversity through education;
GOALS OF THE GROUP: 60 students of social sciences, humanities, and arts; 60 teachers in schools as well as lecturers and cultural workers in CSOs or institutions; 240 high school students from the domicile and migrant population; at least 12,000 citizens in six cities; 48 competent decision makers in local governments.
Project supported by the Delegation of the European Union to the Republic of Serbia, IPA Program