Between 25. July and 1. August 2023, DAH Theatre participated on the International Festival Sommerwerft in Frankfurt, produced by PROTAGON, organisation of the AntagonAKTion Theatre.
Created for the open space along the river Maine, the Festival is dedicated to promote the performing arts to a wider audience in public places.
We led the 2 days workshop INTERSECTIONS, 29 and 30 of July in Antagon Theatre which focused on tolerance, cooperation, trust, and equality in theater techniques. With around 20 participants we seek to answers to the question: How to transform through theater disagreement into dialogue, rejection into cooperation, fear of social changes into a creative act?
We have been presenting twice the performance TERRA, 27 and 28 of July and twice the lecture performance 25 GLASSES OF WINE, 30 and 31 of July. TERRA performance connects gardening, plants cultivation, land (lat. TERRA) with stories about migrations and immigrants. 25 GLASSES OF WINE is a lecture-performance featuring DAH Theater's director, using autobiographical texts to discuss the work of a theatre group and challenges in the historical political context of 'a country which no longer exists. After both performances we stayed to talk with very attentive audience, received the impressions about the works end answered on their questions.
On the outskirts of the festival we had and inspiring meeting with the members of the Antagon TheaterAKTion Company and Protagon that organized the Festival, sharing our experiences and ideas about the role of the contemporary performing arts in the society today. Our work also raised and interest between fallow artists participants on the Festival and young across the Europe that were attending the Festival as volunteers or as an audience.
The project was possible thanks to Culture Moves Europe Program Funded by the European Union and Implemented by the Goethe-Institut.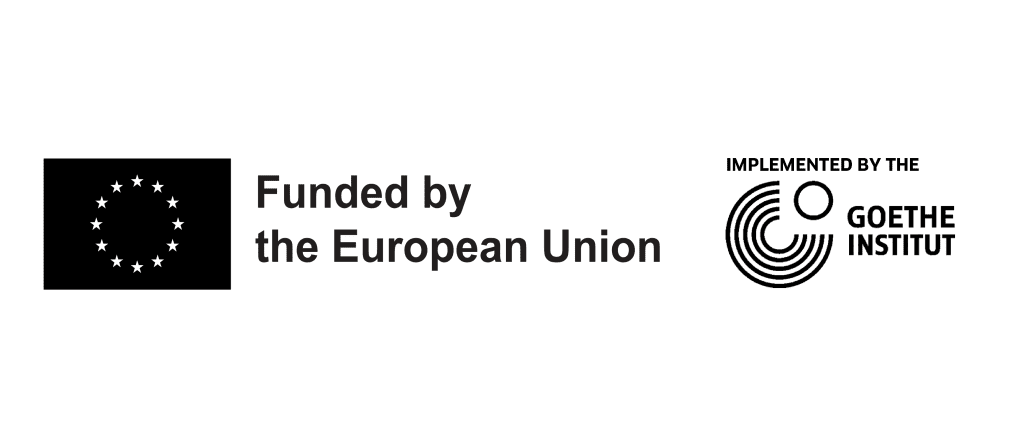 Supported by Ministry of Culture of Republic of Serbia.